Satoko Miyahara places second at the NHK Trophy
Kansai University Ice Skating Club member Satoko Miyahara, a first-year student in the Faculty of Letters, finished second in the women's free skate at the ISU Grand Prix of Figure Skating NHK Trophy 2016, held November 25-27 at Makomanai Sekisuiheim Ice Arena in Hokkaido.
As a result, Miyahara qualified for the ISU Grand Prix Final for the second consecutive year. The top six skaters to make it through all six competitions of the Grand Prix series around the world are able to advance to the Grand Prix Final taking place in Marseille, France from December 8-11.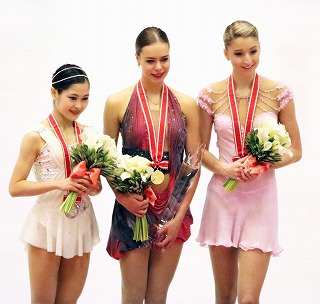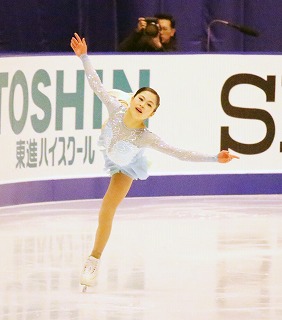 Satoko Miyahara
Photo by Kandai Sports Editorial Office
December 09, 2016 09:41 AM UP