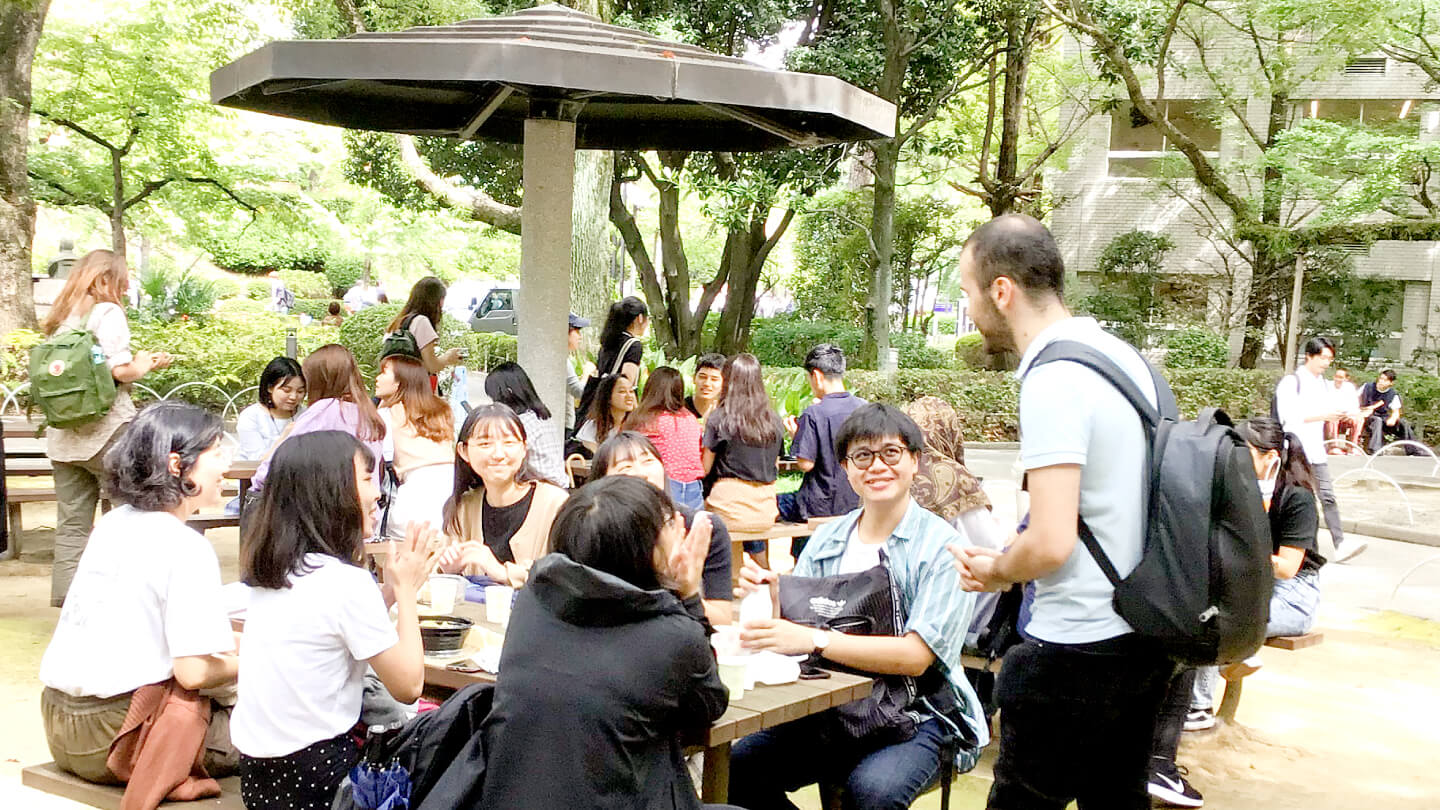 International Student
Admission
International Undergraduate Students
 This program is for students aiming to earn a degree (bachelor's) as a regular university student.
International Graduate School Students and Foreign Research Students
 We offer an international program for students aiming to earn a postgraduate degree (master's and Ph.D.), as well as those students who do not wish to obtain a degree but enroll into the foreign research student program. This program provides students with specific guidance on particular research themes and projects.
Japanese Language and Culture Program Preparatory Course

(Bekka)
 This program is aimed at helping students advance to universities or graduate schools and enables them to develop the basic skills necessary for academic activities, including Japanese language abilities and IT literacy.
Overview
Students can learn about a wide variety of topics, including not only Japanese language and culture but also general liberal arts courses and special courses from various fields.
Period
One to two semesters (six months to one year)
Necessary expenses
・Travel expenses
・Living expenses (about 100,000 yen per month), etc.
Target students
Students enrolled at overseas partner universities
Overview
Lectures starting at the basic Japanese level are available. In addition to Japanese classes, students can attend a variety of Japanese graduate courses as well as liberal arts courses covering various themes in English.
Period
One to two semesters (six months to one year)
Necessary expenses
・Tuition fees (500,000 yen/semester)
・Travel expenses, living expenses, etc.
Target students
Students who have foreign nationality and are enrolled in or have graduated from an overseas university / graduate school
Overview
This program gives students the opportunity to learn business of Japan & Japanese culture and society in English. Students can also learn Japanese which is targeting to get basic conversational ability if they wish.
Period
Two to four weeks (summer/winter)
Necessary expenses
・Tuition fees and boarding fees (about 180,000 to 450,000 yen)
・Travel expenses, living expenses, etc.
Target students
Students enrolled at overseas universities/graduate schools
Overview
The purpose of this program is to help students deepen their understanding of the Japanese language as well as Japan's culture and society.
In addition to Japanese classes, students are given opportunities that include experiencing Japan's culture and interacting with Kansai University students.
Period
Two to three weeks (summer/winter)
Necessary expenses
・Tuition fees and accomodation fees (about 160,000 to 310,000 yen)
・Travel expenses, living expenses, etc.
Target students
Students who have foreign nationality and are enrolled in a college or university, or those who have graduated from college or university within one year of starting the course
Related links
International Exchange and Study Abroad
International Student Admission