HOME >
For International Students Wishing to Study at Graduate Schools of Kansai University

For International Students Wishing to Study at Graduate Schools of Kansai University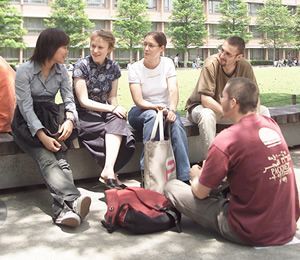 Kansai University has 4 campuses (Senriyama, Takatsuki, Takatsuki Muse and Sakai) in Osaka, a prefecture with a rich history and tradition.
The total number of students enrolled in Kansai University's 13 graduate schools (Law, Letters, Economics, Business and Commerce, Sociology, Informatics, Science and Engineering, Foreign Language Education and Research, Psychology, Societal Safety Sciences, East Asian Cultures, Governance, Health and Well-being), and 2 professional graduate schools (Law, Accountancy) is approximately 1,800, approximately 400 of whom are international students.
The number of international students studying at Kansai University is increasing year by year. We are producing many excellent talents who have studied Japanese culture and have completed academic programs at our university. And they are playing important role worldwide.
At graduate schools of Kansai University, two systems are available: the system for "regular international students," who take regular courses in order to earn degrees; and the system for "foreign research students," who can receive research instruction from instructors for one year, in principle. Selecting the appropriate style that will accommodate your needs, why not study at a graduate school of Kansai University?