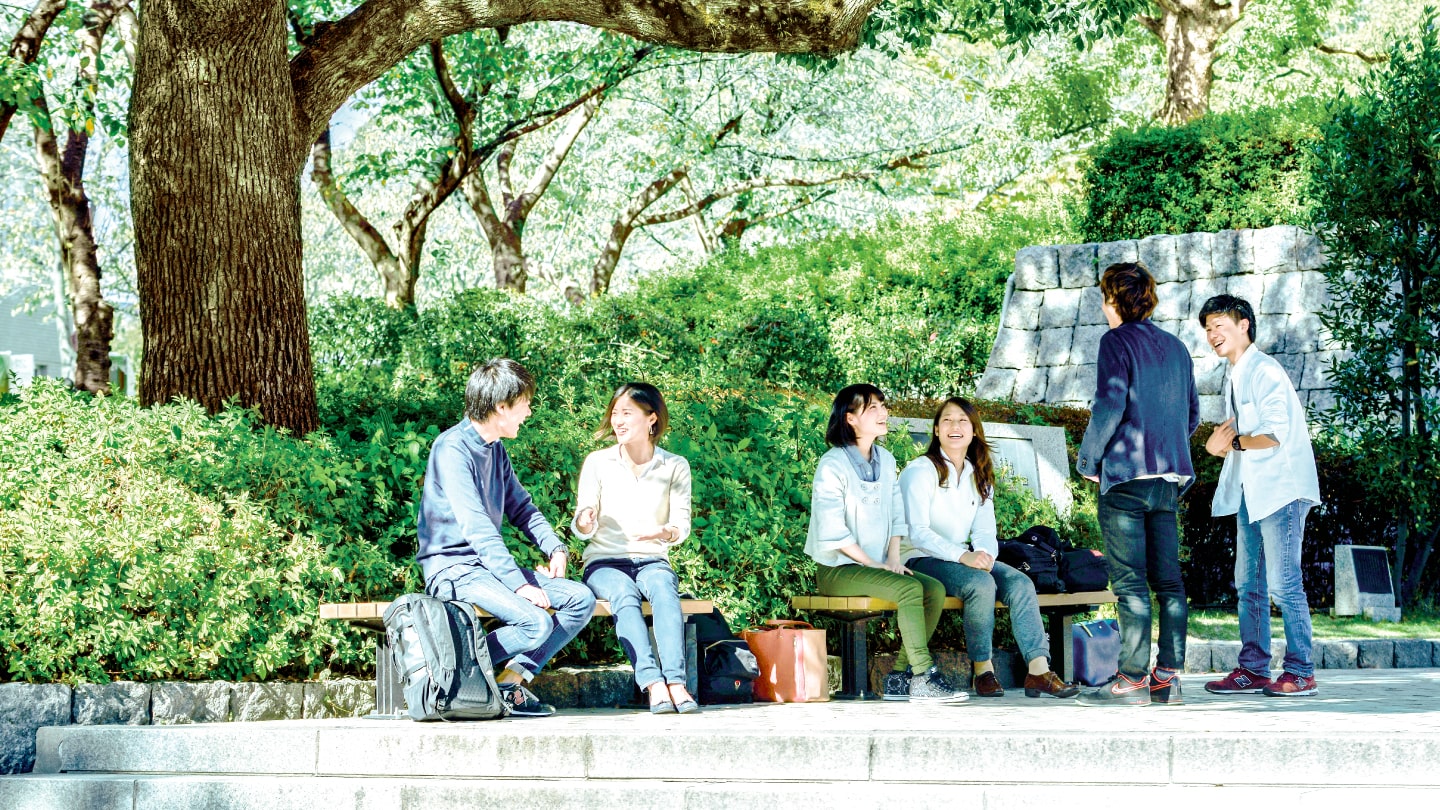 Student Services
Student Life
Scholarships
 To provide reliable support to students ready to achieve their goals, Kansai University has set up a diverse scholarship system, through which we offer financial aid to students highly motivated to learn. In addition, our student scholarship association, the Ashinoha Club, is based on our alumni network and is intended to create opportunities for free interaction (connections) between scholarship students as well as with alumni and other supporting members.
Club and Group Activities
 Our specialized faculty and professional staff members provide on-demand counseling in response to various struggles and problems related to student life. Students who are not sure where to receive counseling are encouraged to visit the Center for Student Study & Counseling or applicable Campus Office.
Health Management


(Medical Center)
 We provide support aimed at the maintenance and promotion of healthy lifestyles for Kansai University students as well as children, kindergartners, and faculty members.
 Kansai University operates four international student dormitories and one for student athletes. There is also an affiliated international student dormitory. In the international student dormitories, local and international students live together to engage in cross-cultural communication and foster a global mindset.
 We implement various initiatives to help ensure that all students can confidently focus on their schoolwork and extracurricular activities, thereby leading fulfilling student lives. Information on support we provide to assist students with their lives while enrolled at Kansai University―including part-time work, our accident insurance system, and our extracurricular education programs―is provided.
Careers
 This section contains information on our University's job seeking results, including the employment rate, job seeking information on particular industries and companies, and a list of places of employment.
Internships
We strive to cultivate a professional outlook and enable our students to think critically and act as capable members of society.
 At Kansai University, internships are positioned as a vital pillar that constitutes the core of our career development support for students. Based on our university motto and philosophy, GAKU-NO-JITSUGE (Harmony between Academia & Society), we believe that internships connect university-based learning to the real world, thereby increasing the interest of students in work and improving their perceptions of employment.
 We expect the internship experiences to give students a valuable opportunity to set professional goals and, as a result, to think and act autonomously in both the learning and living environment.
 In addition to internships in general corporate and school settings, we also offer a wide variety of other internship opportunities, including internships overseas, curator internships, intellectual property internships, and auditing firm internships.
Qualifications
Qualification Acquisition and State-Exam Preparatory Lectures


(Extension Center)
 Our Extension Center (KUEX) is a professional organization that takes advantage of an original curriculum to help individual students prepare to obtain various qualifications and take state examinations. We offer a wide variety of reasonably priced lectures that boast proven results and a high passing rate, and around 3,000 people attend them every year.
Teacher-Training Programs


(Center for Teacher Certification & Development)
 We offer both teacher-training programs aimed at helping students obtain teacher's licenses and programs for obtaining qualifications as librarians, librarian-teachers, museum curators, and social education managers. Also―for students aiming to obtain teacher certification―in addition to teacher-training programs, the Center for Teacher Certification & Development offers teacher recruitment examination lectures, so students can learn how to pass the examination in various ways.