I

ntensive

J

apanese

L

anguage and Culture

C

ourse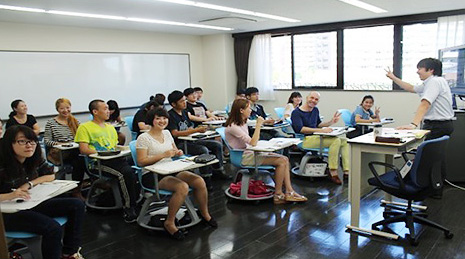 IJLC offers sessions for 2 or 3 weeks in summer and winter. In this IJLC, we provide instruction in Japanese as a second language as well as Japanese culture experiences and field trips (e.g. to Kyoto). Participants will learn Japanese language, and understand Japanese culture and society from various perspectives. Another feature of the IJLC is that the participants will have opportunities to interact with KU students through a variety of activities.
*IJLC is different than the preparatory course(Bekka).
Two different courses will be offered for IJLC Summer 2021: Summer 1 as an online course and Summer 2 as a face-to-face course in Japan.
Class Levels: 3 levels
Beginner Class
This is an introductory class for students with a very basic knowledge of Japanese who can read Hiragana, Katakana and understand basic Japanese such as greetings. This class is equivalent to *JLPT N5 level or lower.
*JLPT: Japanese Language Proficiency Test
*Before starting IJLC, reading and writing of Hiragana, Katakana and basic Japanese such as greetings need to be acquired.
Beginner-Intermediate (Lower) Class
This class is for students who can understand and use basic Japanese. This class is equivalent to JLPT N4 - N3 level.
Intermediate (Upper)-Advanced Class
This class is for students who have studied and acquired beginner level of Japanese and have started studying intermediate Japanese. The students should be able to communicate with others using basic Japanese. This class is equivalent to JLPT N2 and higher.
★Number of Participants per Class
Maximum 15 students per class
(Class will be cancelled if there are fewer than minimum number of participants.)
★Class may vary depending on the course.
Please refer to the course guide for more details.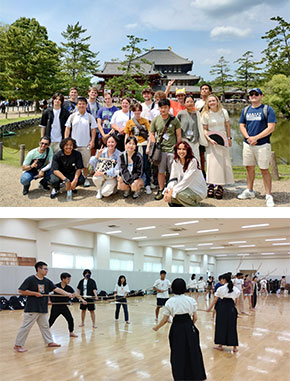 Comments from Participating Students
Dates

Summer 1 :
Thursday, June 3, 2021 – Wednesday, June 23, 2021 21days (Online Course)
Summer 2 :
Thursday, July 1, 2021 – Friday, July 23, 2021 23days (Face-to-face Course)
Winter 1 :
3weeks from the mid January, 2022
Winter 2 :
2weeks from the early February, 2022


Fees

Online Course: JPY108,000


Face-to-face Course:


    2weeks : Around JPY134,000 - JPY164,000
    3weeks : Around JPY194,000 – JPY260,000
     *Accommodation fee is included.
     *The fees vary with the type of accommodation. Please refer to the course guide for more details.

Campus

Kansai University Minami-senri International Plaza 
Access

Eligible Participants

Undergraduate or graduate level students or a participant who has graduated a university within a year of their graduation based on the date of starting IJLC course.

Application Period

Summer 1・2:
Friday, January 15, 2021 – Friday, April 9, 2021

Application Procedure

Please read the course guide carefully. Online registration form can be accessed from the QR code or the link as follows. Please send the necessary application documents by email to Center for International Education, Kansai University (ijlc@ml.kandai.jp ) by the due date.

Course guide

Application Documents

(1) Online Registration Form
Summer1       Summer2
     
(2) Face Photograph (Color photo taken within 3 months), Scanned datum of student's ID, Certificate of Enrollment from university (Certification Document issued by the university or other educational institution where the applicant is enrolled or affiliated.)
To those who need visa (For Winter 2 applicants only): scanned copy of passport (the page which your photo and passport number are included)
Japanese Language
and Culture Course (JLC) Japanese Language and Culture Program
Preparatory Course (Bekka) HOME