Challenges for SDGs (Sustainable Development Goals) in the Faculty of Business and Commerce
On May 7, as a part of the program, students in the Faculty of Business and Commerce played the 2030 SDGs card game to deepen understanding of SDGs in the class of Professor Hiroko Ameno and Associate Professor Shin Hasegawa, at Senriyama Campus.
The 2030 Agenda for Sustainable Development (the 2030 Agenda) consists of 17 goals and 169 targets toward creating a more sustainable world, adopted by the UN Sustainable Development Summit held in September 2015. In response to this, in December 2018 KU started KANDAI for SDGs Promotion Project to strive for a global goal: passing on a sustainable world without poverty to the next generation.
In the class, the students studied SDGs by playing the game. Associate Professor Hasegawa said he hoped that the experience would make them think of their own ways to improve their way of living and the world and lead to achieving the SDGs.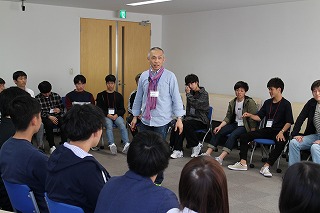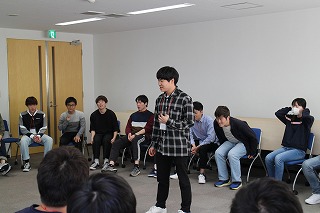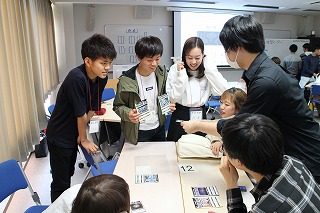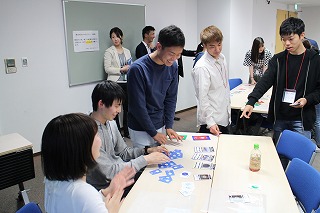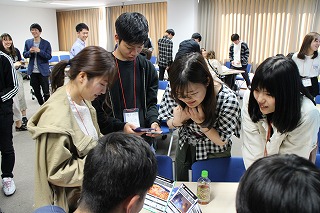 May 29, 2019 10:00 AM UP