Scholarship Awards Ceremony
On June 29 and 30, the Scholarship Awards Ceremony was held at Senriyama Campus.
The ceremony is held to honor all recipients, and to encourage their continued study. A total of 1,500 recipients, including 1,000 undergraduate students and 500 graduate students, attended this year.
President Keiji Shibai and Vice President Akira Takamasu explained the significance of the scholarship once again, and encouraged the recipients to keep to their objectives and study hard as well as enjoy student life, so as to be able to contribute to society in the future.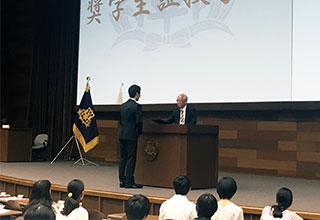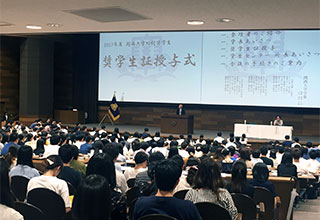 July 13, 2017 12:02 PM UP