Takatsuki Campus Festival 2016 held
The annual "Takatsuki Campus Festival" was held on May 29, marking its 17th anniversary this year. Students of the Faculty of Informatics planned and managed the event. Hoping all the visitors would enjoy the festival, they set the theme as "WA!!!," a Japanese term whose various readings include "talk," "circle" and "harmony."
Approximately 2600 people visited Takatsuki Campus on the day. They enjoyed attending open lectures given by faculty members and students' presentations of their research. Students also held performances on the stage and ran an ever-popular flea market open to general Takatsuki residents. Both visitors and students had a good time, and the festival finished a great success.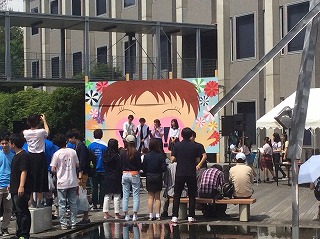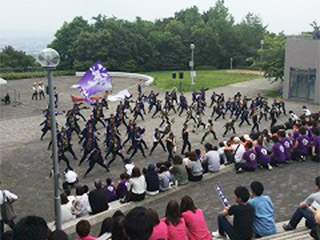 June 07, 2016 03:56 PM UP