KU-ASEAN ROUNDTABLE 2014 was held
On December 12, an international symposium "KU-ASEAN ROUNDTABLE 2014" was held at Chulalongkorn University, Thailand.
The symposium was based on constructing and enhancing partnerships with overseas leading universities as a part of KUGF (Kansai University Global Frontier) project. Researchers and faculty members involved in international education and student exchange at 12 universities in Thailand, Malaysia and Myanmar gathered for lively discussions. The lecture "Global strategy of Japanese companies - Looking for growth and young talent in Asia" was delivered by the chief editor for Editorial Headquarters, Asia Nikkei Inc.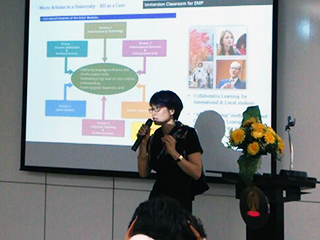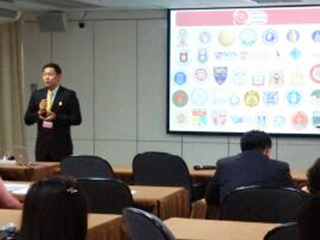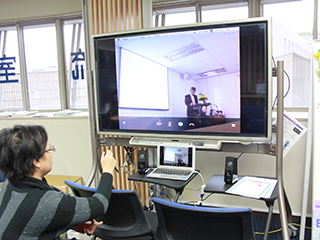 Viewing the symposium live via Skype at the Division of International Affairs, KU
December 25, 2014 11:41 AM UP