Kansai University supported the 4th Osaka Marathon
On October 26, the 4th Osaka Marathon was held in association with Kansai University.
Under a beautiful autumn sky about 1.3 million supporters gathered for miles along the sideline to cheer on the 30,000 runners.
As a cosponsor from the first year, Kansai University supported the event by sending many students and faculty staff including 20 runners, 400 water-station volunteers, 20 charity donation volunteers, and 30 interpreters. At various places along the course, KU cheering squad members and other student groups gave performances to support the big event.
At the request of Osaka Marathon Organizing Committee, KU students carried out a survey of runners and volunteers collaboratively with the Yomiuri Shimbun for the first time. The results will be published in the Yomiuri Shimbun newspaper and on the KU website.
Takashi Kawabata and Shingo Oda, professors at the Faculty of Health and Well-being, gave running lessons assisted by their students at the KU booth in the Osaka Marathon Expo 2014, on October 24 and 25 at the Intex Osaka. Many visitors came to the booth to learn from the professors and students about how to run efficiently in marathons and daily jogging. The frozen rice cake called "One Charge S", which was developed jointly for athletes by Professor Hidehisa Kawahara at the Faculty of Chemistry, Materials and Bioengineering and the Japanese-style confection store "Hamadera-mochi Kagetsudo", was also sampled and sold there. The KU booth was a great success.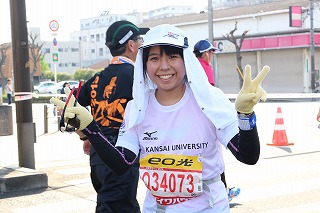 Student runner in KU original T shirt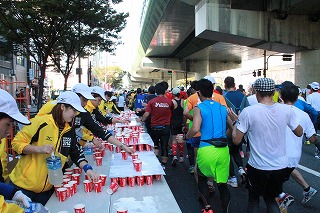 Water station volunteers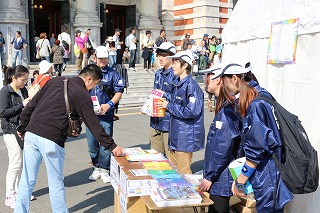 Charity donation volunteers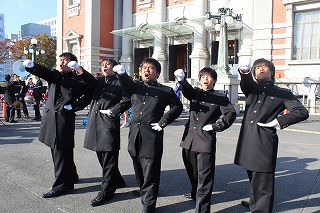 Cheering squad performing for runners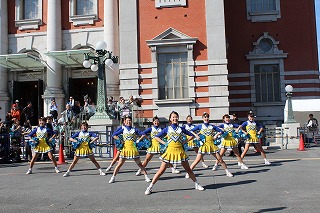 Baton cheerleaders performing for runners
Brass band circle "Bis" were runner supporters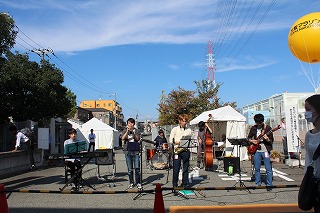 Jazz club as runner supporters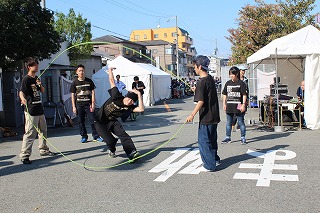 Rope-jumping performance club "Mix Package"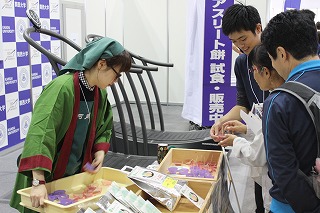 Sampling and selling "One Charge S" at Osaka Marathon Expo 2014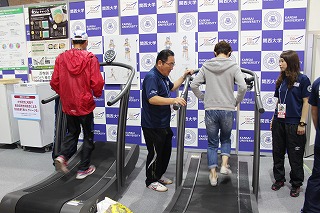 Running lessons at Osaka Marathon Expo 2014
December 08, 2014 11:43 AM UP