Professor Kawahara's team announces the development of a new product
Kansai University announced the development of new product through collaborative research with Kaneka Corporation, Ichiei Company, and Fuji Hightech Company Limited at a press conference, on September 2 at Senriyama Campus.
The research team led by Professor Hidehisa Kawahara of the Faculty of Chemistry, Materials and Bioengineering, developed an antifreeze protein derived from "enokitake" mushrooms. These mushrooms have superior heat and acid resistance properties, even when compared to daikon radish sprout extract that was already commercialized by the same research team in March 2012. The announcement introduced the world's first successful industrialization and mass production of this particular food additive. The use of the enokitake mushroom extract will facilitate the production of safe food.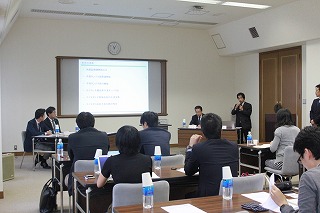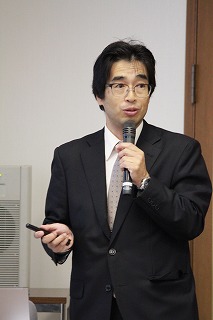 Professor Hidehisa Kawahara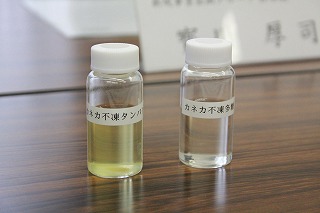 October 29, 2014 11:53 AM UP