Kansai University Tenroku Campus Closing Ceremony
Kansai University held a closing ceremony for its Tenroku Campus on September 3 at the campus.
Tenroku Campus (formerly known as Tenroku Gakusha) was established in 1929, and evening courses were offered there until March 1994. Many outstanding graduates emanated from Tenroku. In the closing ceremony, all of the participants recalled the history of the campus while watching a retrospective video, and sung the school song together. Alumni and school officials toured the inside of campus, and all expressed feelings regret about having to close these historical buildings.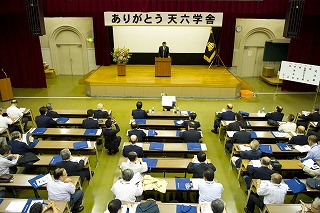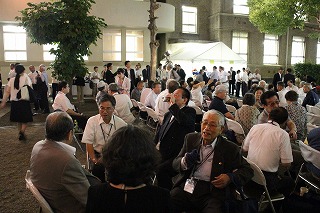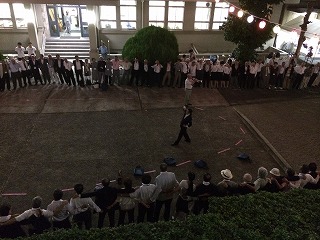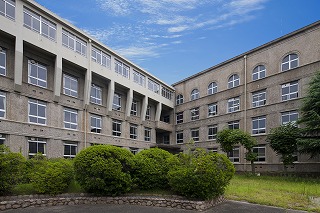 October 07, 2014 02:03 PM UP