Send-off party for Daisuke Takahashi and Tatsuki Machida
On the eighth, a send-off party for Daisuke Takahashi (Graduate School of Letters) and Tatsuki Machida (Faculty of Letters, senior), Japanese representatives for 2014 Winter Olympics, was held at Senriyama Campus.
In the send-off party, KU President Harushige Kusumi, Chairman of the Board of Trustee Keizo Ikeuchi, Suita-City Mayor Tetsuya Inoue and Takatsuki-City Mayor Tsuyoshi Hamada each gave congratulatory addresses to offer their encouragement. Flags with messages of support from their junior ice skating club members and other athletic club members was presented to them.
Takahashi and Machida expressed their determination to win medals at the Winter Olympics, and more than 1,000 participants including KU students, alumni, and members of the public sent hearty cheers to the two athletes as they prepare to take on the world's best.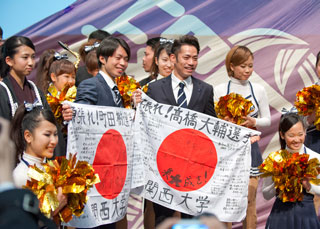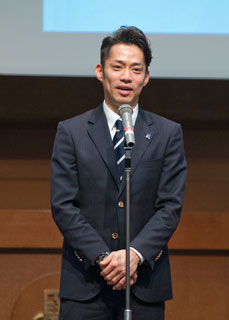 Daisuke Takahashi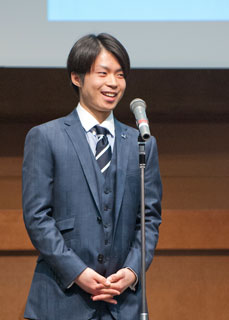 Tatsuki Machida
January 14, 2014 02:55 PM UP