Students from Northern Arizona University Visit Senriyama Campus
On June 15, sixteen students and five professors from Northern Arizona University (NAU), one of our overseas partner universities, visited Senriyama Campus. This is an Asian Study Tour led by Dr. Harvey Charles, Vice-President for Internationals.
Three presentations were given on "Internationalization at KU," "Bekka Program," and "Parents' Meeting on Campus." After the campus tour led by exchange students from NAU, the Forum called "How Japanese and American Students Experience the University: Issues, Concerns and Challenges" was held in the afternoon.
At this Forum, which was given by Professor Toshiyuki Yamamoto from the Division of Teaching and Learning, the students from both universities used "Clicker," an audience response system, and learnt about differences in student lifestyles and culture in Japan and the U.S.
Presentations, group discussions, as well as poster sessions were given by learning assistants (LA) from KU. The forum gave an opportunity for both groups of students to discuss cultural diversity as well as to deepen exchanges with one another.
Forum Scenes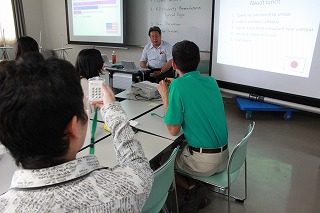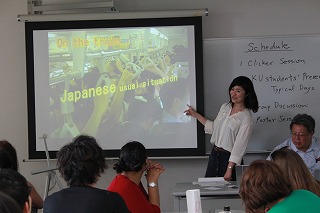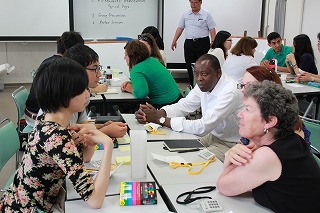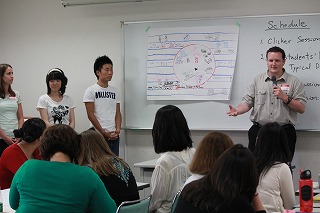 June 20, 2012 11:50 AM UP