International Exchange Student Attended a Coming-of-age Ceremony
The second Monday of January is a national holiday called Coming-of-age Day in Japan. Municipalities hold special ceremonies to honor those who reach the age of 20 during the year.
Silva Nicolas Thomas, Kansai University's international exchange student from University of Missouri-St. Louis, attended a ceremony held by Higashiosaka City on January 11.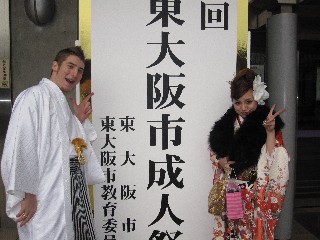 January 18, 2010 03:39 PM UP