Division of International Affairs Held Kobe Luminarie Tour
Attended by Associate Professor Toshihiro Sawayama, the Division of International Affairs enjoyed an outing to the Kobe Luminarie on December 10th, with a total of 20 international and Japanese students joining in. Kobe Luminarie is a festival held every December since 1995, the year of the Great Hanshin earthquake, to pass on the story of disaster as a symbol of hope for the city and citizens. This year's event commemorated the 18th anniversary of the disaster.
The Division of International Affairs holds the Kobe Luminarie Tour every year so that international students have an opportunity to understand the disaster and recovery of Kobe. Although it was a severely chilly night, students were fascinated by the majestic lighting art works which decorate the Kobe winter.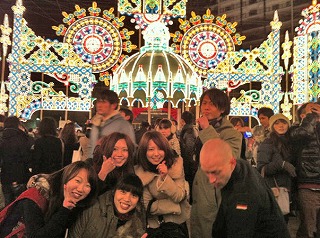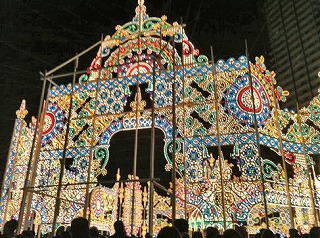 December 18, 2012 10:52 AM UP