Emblem, School Color,
and University Song
Emblem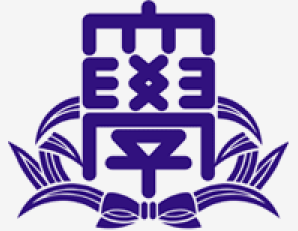 The emblem is comprised of the Japanese characters meaning university with a reed around them. It is said that the reed represents Kansai University's academic culture―simple, earnest, and sturdy―which has developed since its foundation as Kansai Law School in Osaka in 1886. The reed is known as a strong plant that can withstand wind and rain, and it grows in the Yodogawa River running through Osaka.
Logo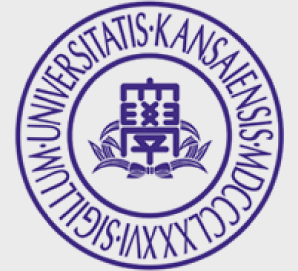 The logo is intended to symbolize and convey the Kansai University brand and its affiliated institutions. The logo, which is shown on the left, was originally designed as a seal to be displayed on the cover of an English-language pamphlet for the university. The publication was produced by former President Uichi Iwasaki for use in promoting academic exchanges with overseas universities, including Columbia University, from which he earned a Doctor of Philosophy degree as one of the first international exchange students from Kansai University.
 The logo consists of the KU emblem surrounded by three words in Latin―meaning "seal," "Kansai University," and the year 1886.
 In those days, Latin words were commonly used as elements of seal designs at Ivy League universities, one of which is Columbia University, where the studies of Latin language and Latin classics were regarded as some of the most important academic pursuits.
School Color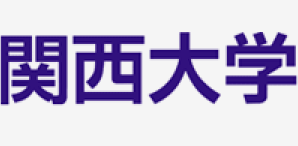 Kansai University's school color is bluish purple, which was referred to as "blue" when it was originally adopted in January of 1924.
 During the University's 100th anniversary year, the color was officially defined as 51% FG58 primary indigo and 49% FG14 crimson, but today it is recommended that 100% cyan and 100% magenta be used instead for the sake of convenience.
Annex School Emblem Downloads
Kansai University Dai-ichi Senior High School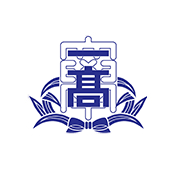 Kansai University Dai-ichi Junior High School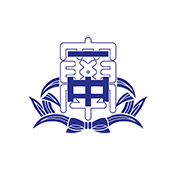 Kansai University Hokuyo Senior High School and Junior High School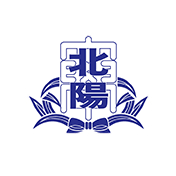 Kansai University Senior High School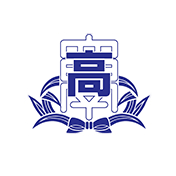 Kansai University Junior High School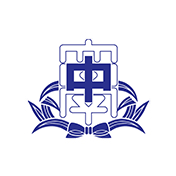 Kansai University Elementary School
Kansai University Kindergarten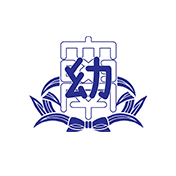 Other Logo Downloads
Logos for the Kaisers (Athletic Association)
Use of Emblems and Logos
 Only use the above emblems and logos as indicated by the notes on prohibited use below.
Prohibited cases
Commercial use for product development and similar purposes without permission from Kansai University
Use considered to damage the credibility or dignity of Kansai University
Use running the risk of violating laws or public order and standards of decency
Use for religious, political, ideological, or similar activities
Other uses of logos or trademarks that are considered inappropriate
Prohibited changes during use
Changing the horizontal to vertical ratio
Changing the image or combining it with other images
Changing the color
* For inquiries about using the above materials for commercial purposes, such as product development, please contact KANDAI Pensee Co., Ltd. at +81-6-6368-0011.
Kansai University Song

 The university song, which starts with a line about the beauty of nature and fellowship between people, was established in September of 1922 after Kansai University was promoted to university status by the University Ordinance. The school already had a school song at the time, but―in response to the motto advocated by General Trustee Juntaro Yamaoka, GAKU-NO-JITSUGE (Harmony between Academia & Society)―the school needed a new university song for a new era. The new lyrics were written by Yoshika Hattori, a Kansai University professor, while the melody was composed by Kosaku Yamada, an acquaintance of Hattori and a genius of the composition world. Later―due to singing restrictions―Yamada changed a line of the third verse from one about free learning and the achievement of autonomy to one about respecting freedom and learning to be autonomous. He also provided guidance, indicating that "GAKU NO JITSUGE", which appears in the second verse, should be sung as "JITSUGE". The song has been sung according to his instructions ever since.
 The Kansai University song is intended to be sung powerfully―so as to express the will of the students to strive for ideals―and the D major melody composed by Kosaku Yamada for the song lends itself to a majestic, sonorous performance, augmenting the song's impact.
 After the university song was completed, Yamada was kind enough to come to the school just to provide singing guidance, at which point he indicated that the song should be sung at the tempo of a march, with both power and clarity.

JASRAC registration number: E0607051633
Emblem, School Color, and University Song