Professor Kawahara received Commendation for Science and Technology from Minister of MEXT
Professor Hidehisa Kawahara at the Faculty of Chemistry, Materials and Bioengineering has received the Prize of Science and Technology (Development Category) of the 2015 Commendation for Science and Technology by the Minister of Education, Culture, Sports, Science and Technology (MEXT).
The award goes to those who contribute to the development of science and technology in Japan as well as resulting in outstanding achievement. This year, there were a total of 191 awardees including 11 from private universities.
Professor Kawahara was honored due to the development of innovative antifreeze protein extract for frozen food storage preservative, having worked collaboratively with Kodera Herb Garden Company and Kaneka Corporation. He succeeded in the first actual use of antifreeze protein which is extracted from radish sprouts without genetically modification in the world. Its application is expected not only to food processing field but also fields of medical services, industrial machinery, environmental technology and others.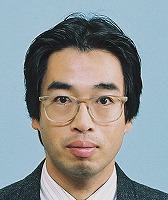 Professor Hidehisa Kawahara
April 15, 2015 02:38 PM UP