Pacific National University President Sergei Ivanchenko visits KU
President Sergei Ivanchenko and Tatiana Kuleshova from Pacific National University, Russia, which is one of our partner universities, visited Senriyama Campus to discuss academic exchange with KU President Keiji Shibai and Vice President Yutaka Maeda on January 27.
Students of Kansai University and Pacific National University have interacted with each other through various opportunities including exchange programs and language seminars. President Ivanchenko spoke about the importance of maintaining the current relationship. He also hoped for further cooperation by promoting interaction between both universities' researchers, both in language education and other academic fields.
At an exchange meeting with KU students who are studying the Russian language, the students presented a poem in Russian and asked questions of President Ivanchenko. The participating students had a good time and also learnt a lot from the exchange.
President Ivanchenko concluded the meeting by telling students that their actions would be essential in developing the relationship between Japan and Russia. He encouraged the students to keep on studying Russian and make many Russian friends.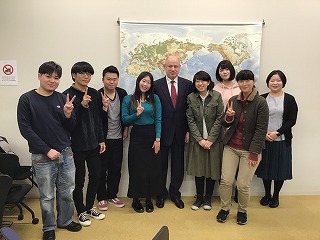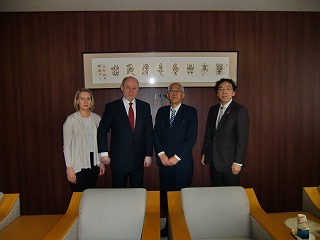 February 12, 2020 02:30 PM UP