Student exchange agreement with American University of Central Asia in Kyrgyz
Kansai University concluded its first agreement for student exchange with a university in Russian-speaking countries. For the American University of Central Asia, this is also the first agreement with a university in Japan.
This agreement specifically defines the exchange of undergraduate and graduate students following an academic agreement concluded on August 20, 2014. It is hoped the agreement will promote further exchanges between two universities.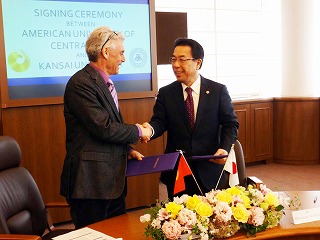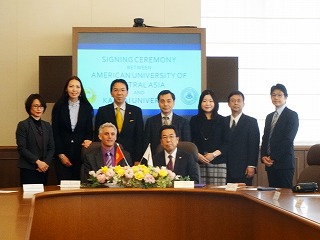 March 03, 2015 10:27 AM UP