Graduate School of Societal Safety Sciences hosts international symposium as prelude to its 10th anniversary
The Graduate School and Faculty of Societal Safety Sciences (FSS), established in April 2010 as the first school in Japan of societal safety, disaster reduction, and emergency management, will have its 10th anniversary next year. On September 13th the school hosted an 'International Symposium on Strategies of Disaster Risk Management for Sustainable Growth' as an event preceding the 10th anniversary of FSS at Takatsuki Muse Campus.
The symposium presentations were as follows: final research results of students who participated in the international summer camp that was held by PDM (Ph. D. of Disaster Management Program) from 9th to 13th September; cutting-edge topics on disaster reduction and management from six professors from overseas countries such as China, Taiwan, Korea, the United States, and Thailand; and presentations by Professors Kamei, Tsuchida, and Nagamatsu from PDM. The videos of all these presentations will soon be available on the PDM website.
PDM has been offered since 2018 as a program in which international students can pursue their Ph. D. degree in the English language. 18 students from Korea, Taiwan, Indonesia, and Japan participated in the PDM international summer camp. They held several workshops and a field trip to Kobe to learn how disasters vary depending on hazards, countries and social contexts.
FSS has recently published Science of Societal Safety from Springer, the outcome of intensive research by faculty members to establish Societal Safety as an academic discipline. This book is open access on the publisher's website.
Open access book "Science of Societal Safety - Living at Times of Risks and Disasters"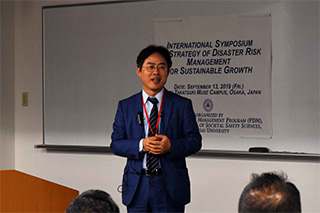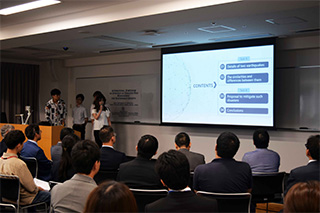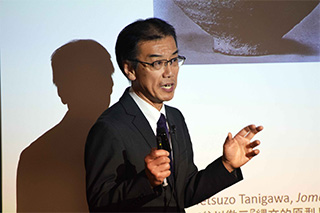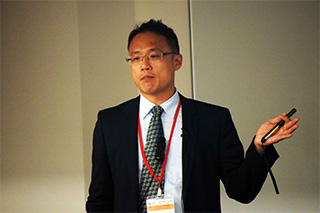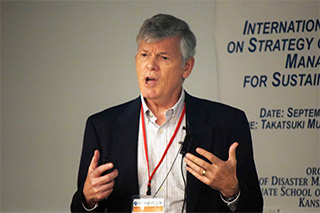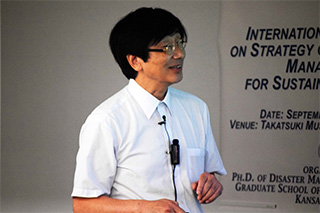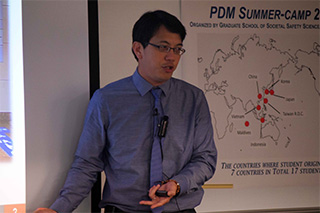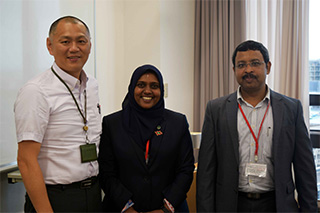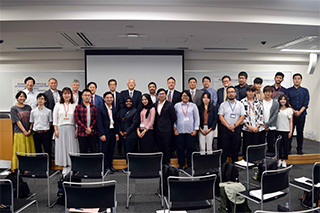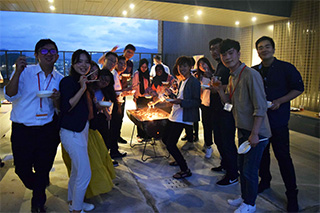 September 23, 2019 02:00 PM UP