Welcome Party for International Students
On September 19, the Division of International Affairs held a welcoming party for international students.
President Keiji Shibai and Chairman of the Board of Trustees Keizou Ikeuchi addressed the students with congratulatory words on their enrollment, and a representative student expressed her ambitions for her new school life in reply, suggesting that students find out what they want to study and what kind of people they want to be in the future through studying and living together. Students from the peer community "KU Bridge" and resident assistant students also attended the party to welcome them. All of the 160 international students had an enjoyable time at the event.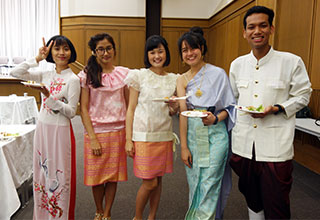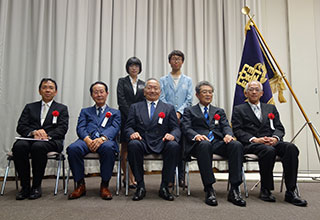 October 11, 2017 10:49 AM UP