Students from Clemson University give research presentation
On July 21, students from Clemson University, majoring in Bioengineering, gave a research presentation at Senriyama Campus.
The Faculty of Chemistry, Materials and Bioengineering in Kansai University and Clemson University, South Carolina, USA, concluded an exchange agreement in 2016 through which three students from Clemson University visited KU on May 25 and over a period of about two months conducted research activities as well as promoted friendships with KU students together at research laboratories until July 28.
With the venue packed with KU students and educational staff as their audience, each student proudly presented the research outcome in turns, and during the question and answer period their supervisors supported them in answering when difficult questions were raised. There was a friendly atmosphere throughout the proceedings.
Professor Jiro Nagatomi of Clemson University praised their efforts and hoped that the student exchange program between the two universities would continue and remain as fruitful as this year.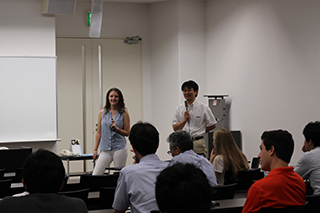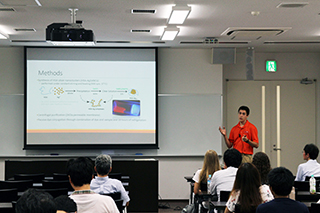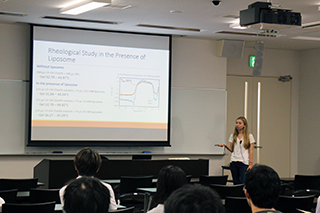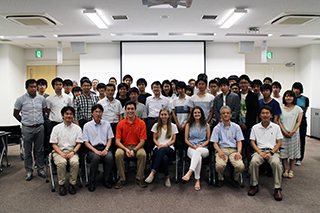 August 10, 2017 09:00 AM UP