Special Lecture for Promotion of Human Rights Awareness
Kansai University annually holds distinctive events to promote human-rights awareness among the entire staff with the cooperation of individuals both within and outside the university. A series of seven lectures on human rights has run from May this year, and on July 4 the last lecture was held at Senriyama Campus.
The theme of the seventh lecture was "Politics of Sports Mega Events - From the Perspectives of Gender, Sexuality, and Anti-Colonialism."
Lecturer Prof. Heather Sykes, an associate professor at Toronto University, pointed out sports mega events' negative impact on society in the host city, and explained that it temporarily colonializes the land and people there. Moreover, she mentioned homonationalism, which can be seen at sports mega events, and concluded that people need to move beyond single-issue politics toward the politics of solidarity.
She said at the end that she looks forward to learning about the attitudes of Japanese and Asian sport activists and researchers toward sexuality, anti-colonialism and solidarity in relation to the Tokyo and PyeongChang Olympics.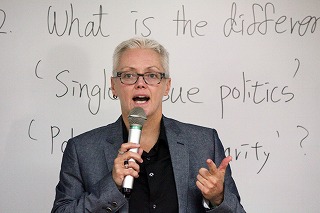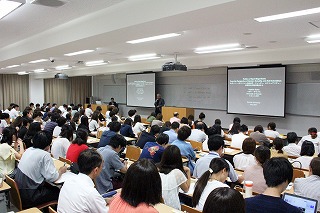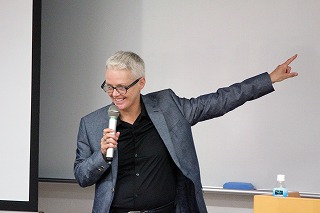 July 31, 2017 09:00 AM UP