"Jichinsai" Ceremony for Senriyama East Gymnasium
On May 26, a "Jichinsai" was held on Senriyama Campus. This is a religious ritual held before the construction of a building to purify the ground and offer prayers for safety during construction.
The Senriyama East Gymnasium was built in 1963 to a design by Japanese architect Togo Murano (1891-1984), and it was the second biggest school gymnasium at the time. Having stood more than half a century, the gymnasium's condition had deteriorated, and it was decided to rebuild it for safety.
Scheduled for completion in March 2018, the new reinforced-concrete gymnasium, with three stories above ground and one below, will accommodate a sports library to increase knowledge of sports and skills, a Memorial Corner dedicated to the history of the gymnasium, and an emergency storage space to contain stockpiles in anticipation of disasters. It will also install a microgeneration system to secure an electricity supply in case of emergency as well as assist in the daily supply of energy.
All the participants in the ceremony prayed for the safe construction of the facility and the further development of our university through its contribution to the region as a place for sports and a facility offering resilience in emergencies.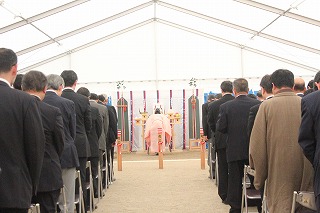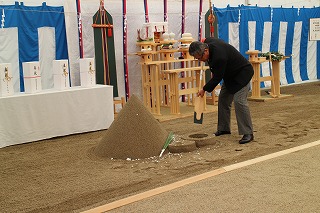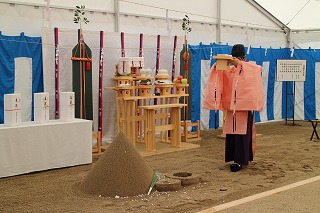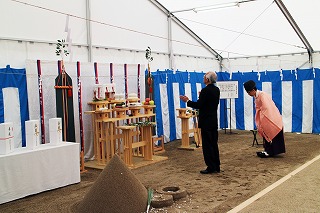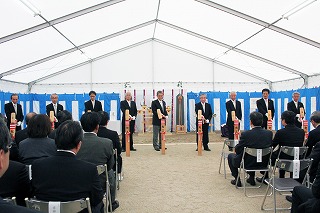 June 06, 2017 03:01 PM UP