KU students participated in Toka Ebisu festival as Fuku-musume
One of Osaka's seasonal events, Toka Ebisu, which is a festival in honor of Ebisu, god of wealth, was held at the Imamiya-Ebisu Shrine on January 9 -11. From our university, four international students had been selected to serve as Fuku-musume (good fortune girls).
They were wearing kimonos of the same design, along with chihaya, (overcoat for female priests) and golden eboshi (ancient formal headwear), and decorated the sacred bamboo branch of worshippers with lucky items such as oval gold coins and rice bales, praying for their happiness and business success.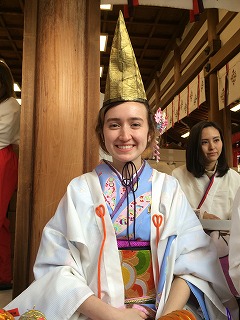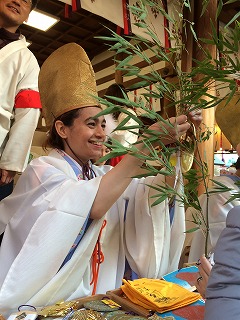 January 15, 2016 09:45 AM UP