Let's Enjoy Japanese Calligraphy at the Museum's One-Day Class
Kansai University Museum held a one-day Japanese calligraphy class on July 23 inviting Ms. Hakou Suzuki, an artist of writing Manyo-sho, and Ms. Myochi Igamoto as instructors.
Each child in the class chose a favorite word or letter such as "light", "fly" and "friend" and enjoyed writing while Ms. Suzuki and Ms. Igamoto gave them a hand.
They also had a go at carving rubber stamps made from erasers, as well as trying calligraphy in groups using an extra-large brush. Both children and parents left with wonderful summer memories.
The calligraphy will be displayed at the "Kids Museum", an event to be held on August 4 and 5. Many other events are being planned for "Kids Museum", so please feel free to come along.
Information about "Kids Museum"(PDF)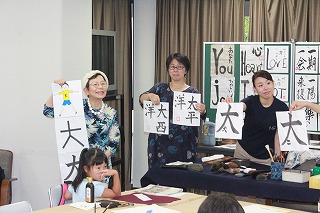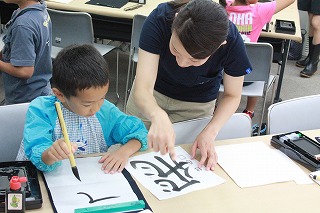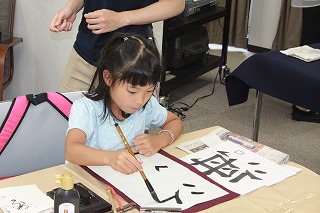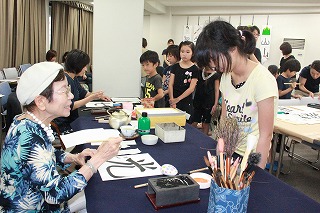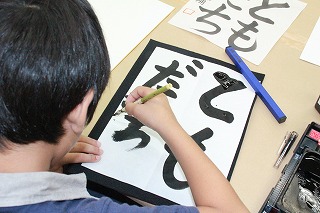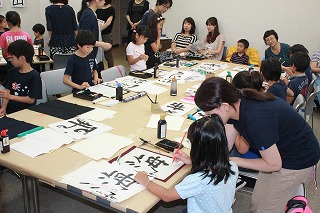 August 05, 2015 09:38 AM UP