Graduation Farewell Party held for international students
On March 16th, the Division of International Affairs held the Graduation Farewell Party for international students at the Senriyama Campus. A total of 159 foreign students graduated from the university, or completed master's courses.
KU Vice President, Yutaka Maeda, and Chairman of the Board of Trustees, Keizou Ikeuchi, gave congratulatory speeches. Koichi Kitajima, Vice President of Alumni Association, followed by presenting gifts to graduates.
The representative of international students, Kanhou Shin (Faculty of Business and Commerce) expressed her appreciation to teachers, and talked about her good memories at KU and aspirations for the future. The graduates had an enjoyable time with their peers, other students, teachers and staff, reminiscing about the good days they shared at KU.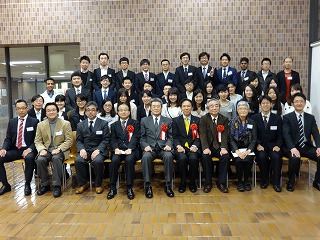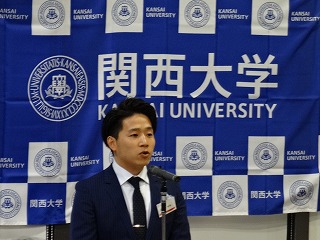 Kanhou Shin, the representative of international student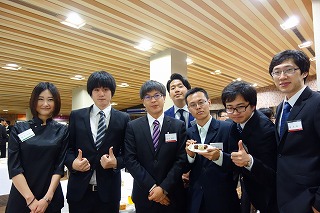 March 31, 2015 12:21 PM UP