CTLD from National Taiwan University visits Kansai University
On April 23, faculty members of the Center for Teaching and Learning Development (CTLD) and exchange students from National Taiwan University, one of our partner universities, visited Kansai University's Center for Teaching and Learning located in the Senriyama Campus.
In the meeting, efforts for enhancing educational quality and academic development, assessment procedures, and the experiences of exchange students were discussed by all of the participants.
After the meeting, the faculty members went on a tour of the Senriyama Campus and visited KU's Learning Commons which was opened on the first floor in the Rinpukan this April. It was a very beneficial event for members of both universities.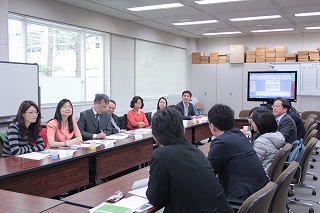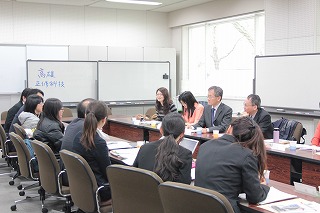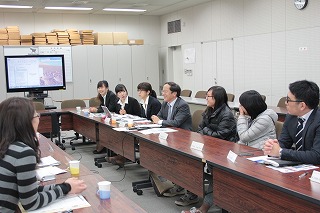 May 09, 2013 10:12 AM UP