"Jichinsai" Ceremony for Takatsuki Campus Laboratory Building
On April 17, a "Jichinsai" was held on Takatsuki Campus. "Jichinsai" is a religious ritual held before the construction of a building to purify the ground and offer prayers for safety during construction.
Planning to be completed in January 2013, the three-story reinforced concrete laboratory building will accommodate 57 laboratories, three private laboratories, an all-purpose room, a career center, a sickbay, as well as an exhibition space for students' research findings.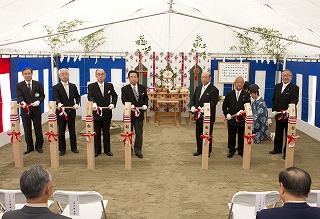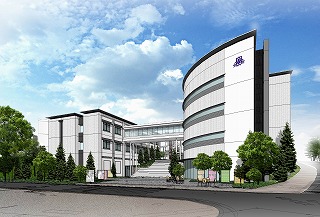 Designer's image
May 02, 2012 01:36 PM UP