Practice Workshop held at Kansai University Museum
On June 22, Kansai University Museum held a Practice Workshop (the first workshop in a 3-part series) at Senriyama Campus.
Based on the Museum's objective to train curators, the workshop was focused on studying how to manage museum collections practically.
Participants learned picture framing from Mr. Hiroshi Fujieda, who repairs collections in museums and art galleries as well as designated cultural properties. Mr. Fujieda explained the timing of restoration, causes of damage to works, and appropriate restoration methods employed by mounters.
He introduced the structure of a picture frame and a folding screen followed by an explanation of materials used in repairs and mounting. Mr. Fujieda demonstrated the whole procedure from disassembling damaged hanging scrolls and shikishi (square sheets of thick paper specially prepared for writing poetry) to restoring them.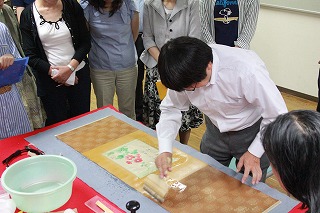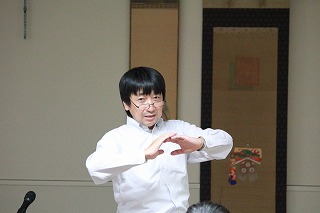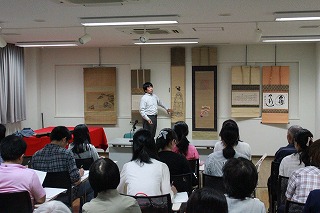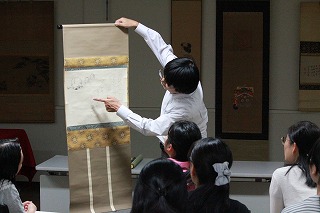 July 08, 2015 10:15 AM UP