The Faculty of Engineering Science Special Lecture
On November 20 at the Senriyama Campus, the Faculty of Engineering Science invited Mr. Takashi Okuda, CEO of Sharp Corporation, to hold a special lecture.
Mr. Okuda spoke on a theme "Chances in change," and stressed the importance of embracing how people and things are changing on a daily basis, and how to implement innovations to take advantage of transition. He also advised students to "engage in various matters actively, deepen social connections, discover your own strengths, and polish those strengths."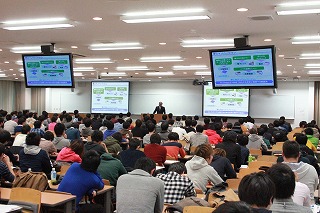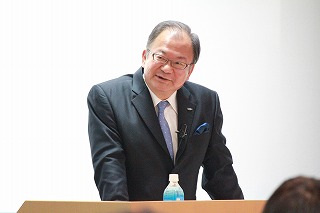 Takashi Okuda, CEO of Sharp Corporation
December 22, 2014 04:19 PM UP