Saudi Week in Osaka - Joint Symposium was held
On October 9th, the joint symposium related to Saudi Week in Osaka, which is hosted by the Ministry of Higher Education and the Cultural Office of Kingdom of Saudi Arabia, was held at Senriyama campus.
Starting from Prof. Katsuhiko Kitagawa, Faculty of Economics, Mr. Yasuyuki Nambu, Dr. Asma Bahurmoz and Dr. Nasser Al-Tweam made presentations, and exchanged opinions about culture and higher education. It was a good opportunity to understand the development of human resources for both countries.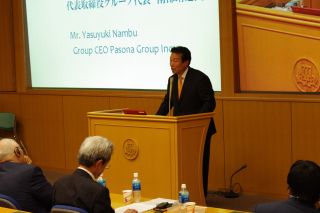 Mr. Yasuyuki Nambu, Group CEO Pasona Group Inc.

Dr. Asma Bahumoz, Faculty of Economics and Management, King Abdulaziz University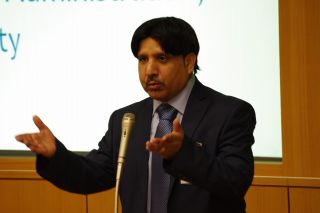 Dr. Nasser Al-Tweam, Faculty of Business Administration, King Saud University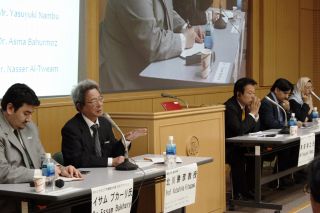 In the middle of panel discussing
October 18, 2012 10:07 AM UP