Graduation Ceremony for Endeavour Language Teacher Fellowships
On January 21, a graduation ceremony for the Endeavour Language Teacher Fellowships(ELTF)was held at the Smile Hotel, Osaka Minami-Senri.
The Endeavour Language Teacher Fellowships (ELTF) is part of the Australian Government's broader Endeavour Awards which provides opportunities for Japanese language teachers in Australia to improve their language and cultural skills through intensive short-term study programs.
Kansai University, which has been selected to conduct the program, hosted the fifty participants for three weeks while they took part in various programs including Japanese language and culture classes, visiting our elementary, junior and high schools, as well as practicing meditation.
At the graduation ceremony, each participant received a certificate of completion from Harushige Kusumi, President of Kansai University, and was congratulated by the Australian Consulate-General, Christopher Rees.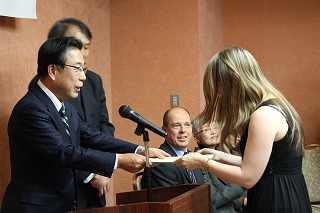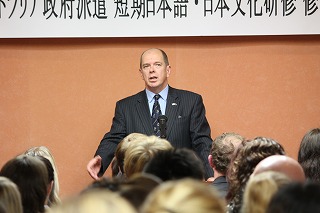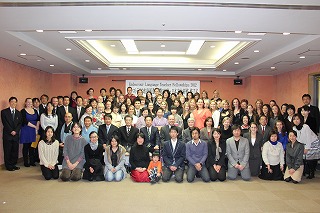 February 03, 2012 09:43 AM UP