KU Business Plan Competition KUBIC 2011
On October 1, the final round of the Sixth KUBIC 2011, Kansai University Business Plan Competition, was held on Senriyama Campus. Nine groups, four in the high school category and the others in the university category, selected from 986 applications gave an enthusiastic presentation.
In the high school category, "Lively Agri-Home," the plan of Mr. Yuki Kawaguchi, a third-year high school student from Konan Boys' High School, won first place; while "LIVE・FARM - Visible! Eat! Japan Vegetables!" of Team prof Kawakami the second-year seminar Farm from the Faculty of Commerce, Kansai University won the university category.
KUBIC Website(Japanese Only)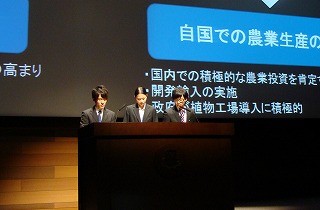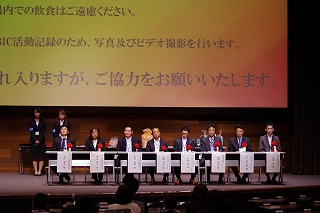 October 24, 2011 10:24 AM UP