Nagisa Sakurauchi Reported 26th Summer Universiade Win
Nagisa Sakurauchi, Faculty of Policy Studies, a Kansai University Soccer Club member who participated in the 26th Summer Universiade as a Japanese national team member, reported their victory to Harushige Kusumi, President of Kansai University, and Yoin Uehara, Chairman of the Board of Trustees.
President Kusumi extended his congratulations to Nagisa, "It was really great that you could participate in a world-level competition," he said. "We hope this experience will motivate you to continue playing an active role in this sport."
Nagisa has informally agreed to join Jubilo Iwata in the 2012 season.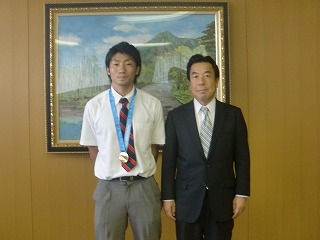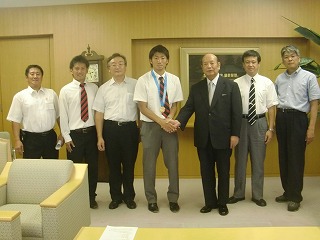 *Photo courtesy of Reiko Iijima
September 26, 2011 09:20 AM UP