KU Bridge Language Party
KU Bridge-Peer Support Group provides "Partner Support" in which international students can exchange their languages with Japanese students and learn about Japanese lifestyle. Normally, the support partners meet and exchange only with their partners, but in the monthly events, all the students can get together and socialize with each other.
On November 16-17, a "Language Party" was held as the November event. At this party, they played the games called "Introductions" and "Guessing Your Nationality". In the "Introductions" game, students tried to elicit information from their partners and tell it to the others, while in the "Guessing Your Nationality" game they guessed each other's nationality from their national anthem or greetings. During the 90-minute party, all the students could enjoy chatting over a snack as well.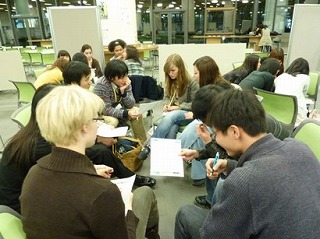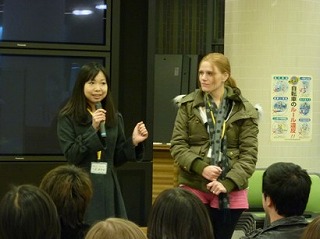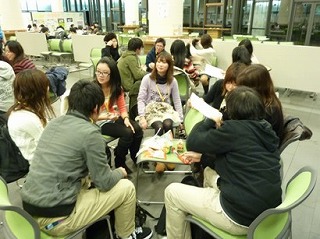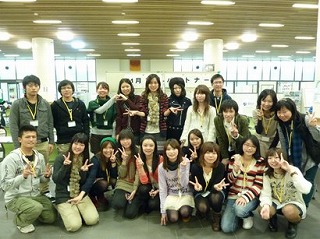 December 21, 2010 11:52 AM UP