KANDAI
HEADLINES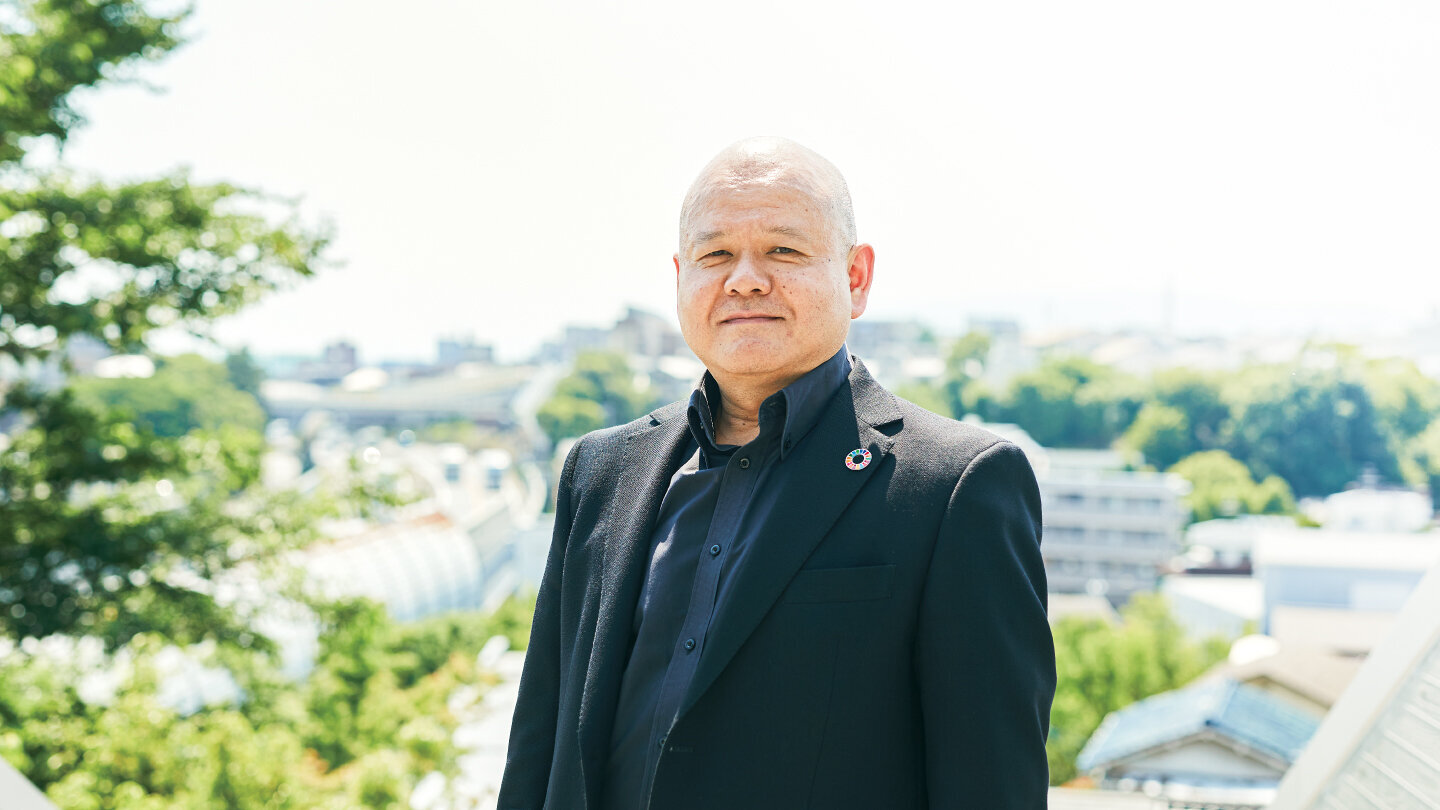 Kansai University's SDGs Promotion Project
Accelerates industry-government-academia cooperation with its original partner system
Vice President
Tomoyuki Takahashi, Professor of the Faculty of Societal Safety Sciences
 In 2018, Kansai University established its SDGs Promotion Project, which aims to actively promote the Sustainable Development Goals (SDGs) advocated by the UN. Vice President and Professor Tomoyuki Takahashi recently talked to us about the ongoing development of the SDGs Promotion Project-which is now in its third year-as society pays ever more attention to the SDGs.
The SDGs are an effective framework for cooperating to tackle individual issues.
 Kansai University's educational philosophy is GAKU-NO-JITSUGE (Harmony between Academia & Society). Based on this philosophy, each faculty and institution strive to resolve social problems in line with its target themes. As a result of the establishment of the SDGsa set of globally shared goals-the world has defined what needs to be done, and this has greatly expanded the range of Kansai University's educational, research, and social cooperation activities.
 One distinctive characteristic of the SDGs is that from our perspective, the 17 goals are connected as opposed to being independent. We believe that it is important for organizations to incorporate this perspective as they cooperate with each other to achieve these goals. Therefore, we started out by organizing the KANDAI for SDGs Promotion Working Group, a system for representatives from organizations that usually conduct activities on their own. In this group, these representatives gather and organize information and collaborate on a variety of activities. Currently, under our president's strong leadership, we are effectively promoting Kansai-University-wide activities that go beyond organizational walls.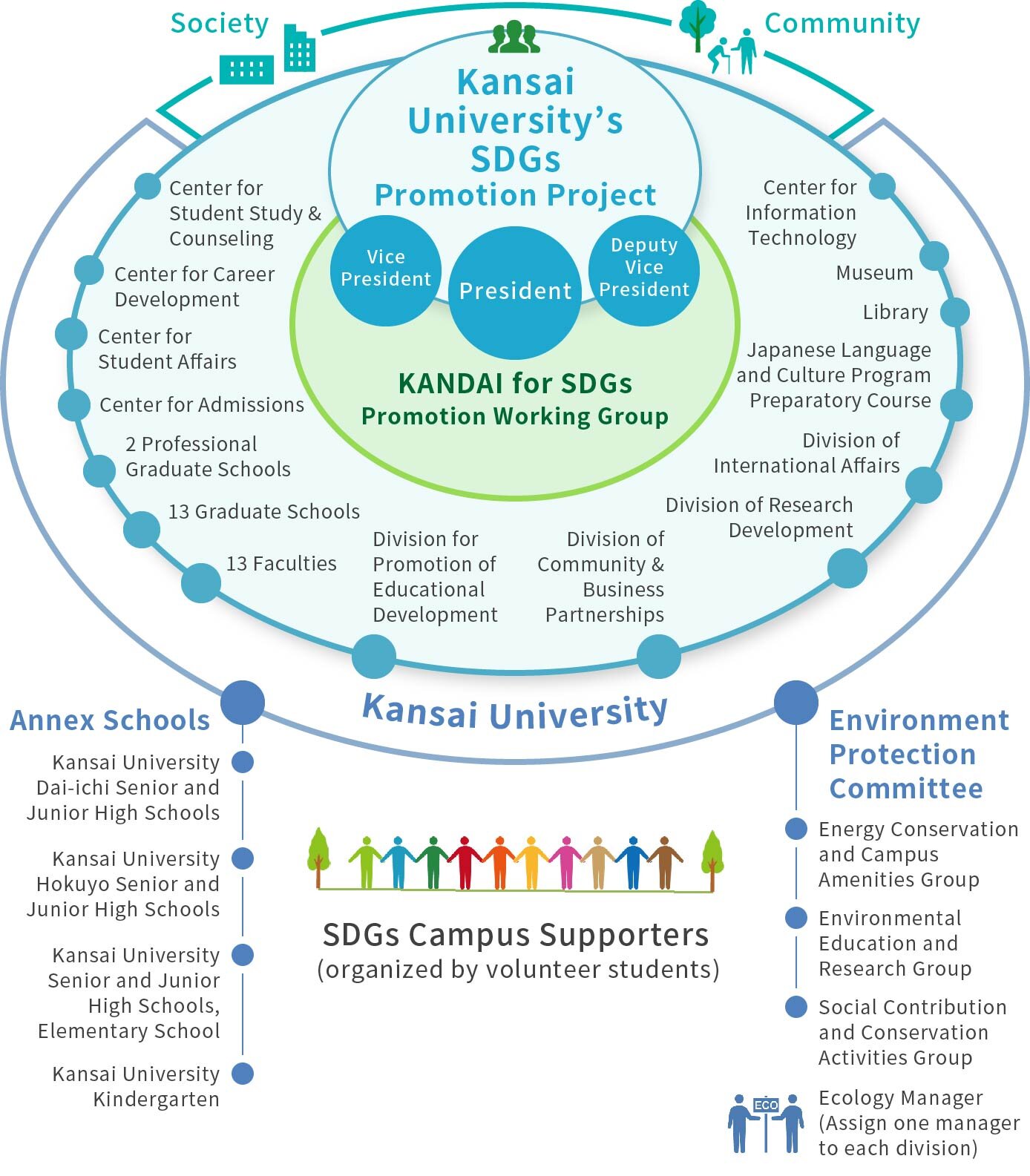 The response exceeded expectations. Kansai University's original SDGs Partner System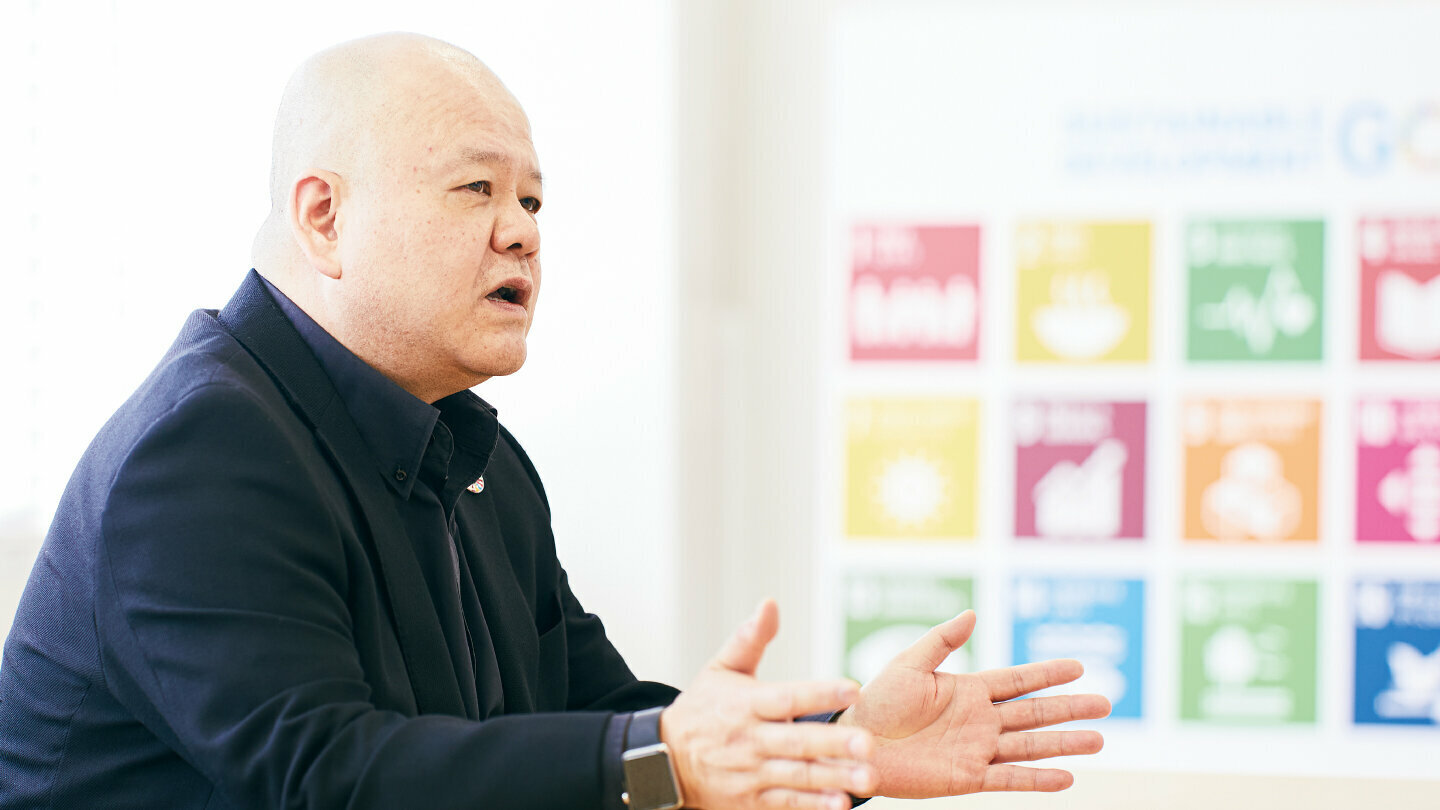 In terms of specific action, we established the Kansai University SDGs Partner System. This system enables us to cooperate with companies, local governments, and other organizations that endorse Kansai University's SDG initiatives in order to implement a wide range of projects involving industry-government-academia collaboration. Since we started recruiting partners in April of 2021, the response has greatly exceeded our expectations.
 The partner organizations are truly diverse. They cover a wide range of scales, including everything from large corporations to community-based companies, as well as various industries and fields, including the manufacturing industry, financial industry, media, and administrative sector. One thing that has made us especially happy is the applications we have received from our alumni. We have been conducting interviews with applicable organizations and are currently making the necessary arrangements to gradually register them as partners. As of the end of June, we had registered 11 organizations as partners. Reference: List of Partner Organizations (PDF)
 The actual projects have not started just yet, but we are grateful that we have received proposals for initiatives in which students can easily participate. We also expect it to be a wonderful learning opportunity for students to take the reins on projects and collaborate with companies.
 Another major movement starting this year is our participation as a co-creation partner in the TEAM EXPO 2025 program, which is intended to help prepare for Expo 2025, Osaka, Kansai. The SDGs will be an important pillar of Expo 2025, Osaka, Kansai, and Kansai University was among the first to apply given both our efforts to promote the SDGs and our status as a private university in Osaka.
 Our goal is to take advantage of the diversity of Kansai University's approximately 30,000 students, 13 faculties, 15 graduate schools, alumni network of over 480,000 students, and other strengths to help achieve the theme of Expo 2025, Osaka, Kansai, "Designing Future Society for Our Lives," in cooperation with the association.
The students are the stars! A high-level SDGs Action Plan Contest
 This autumn, we plan to hold a student-centered initiative: KANDAI × HOSEI SDGs Action Plan Contest 2021. This is the second time we will hold this event-which was also held in November of last year and was co-sponsored by Kansai University and Hosei University. The number of supporting companies as well as the event visibility have significantly increased.
 During this event, teams of students plan and propose initiatives aimed at contributing to the achievement of the SDGs, for which they are honored in a contest format. I participated as a judge last year, and I was surprised by the high level of the entries.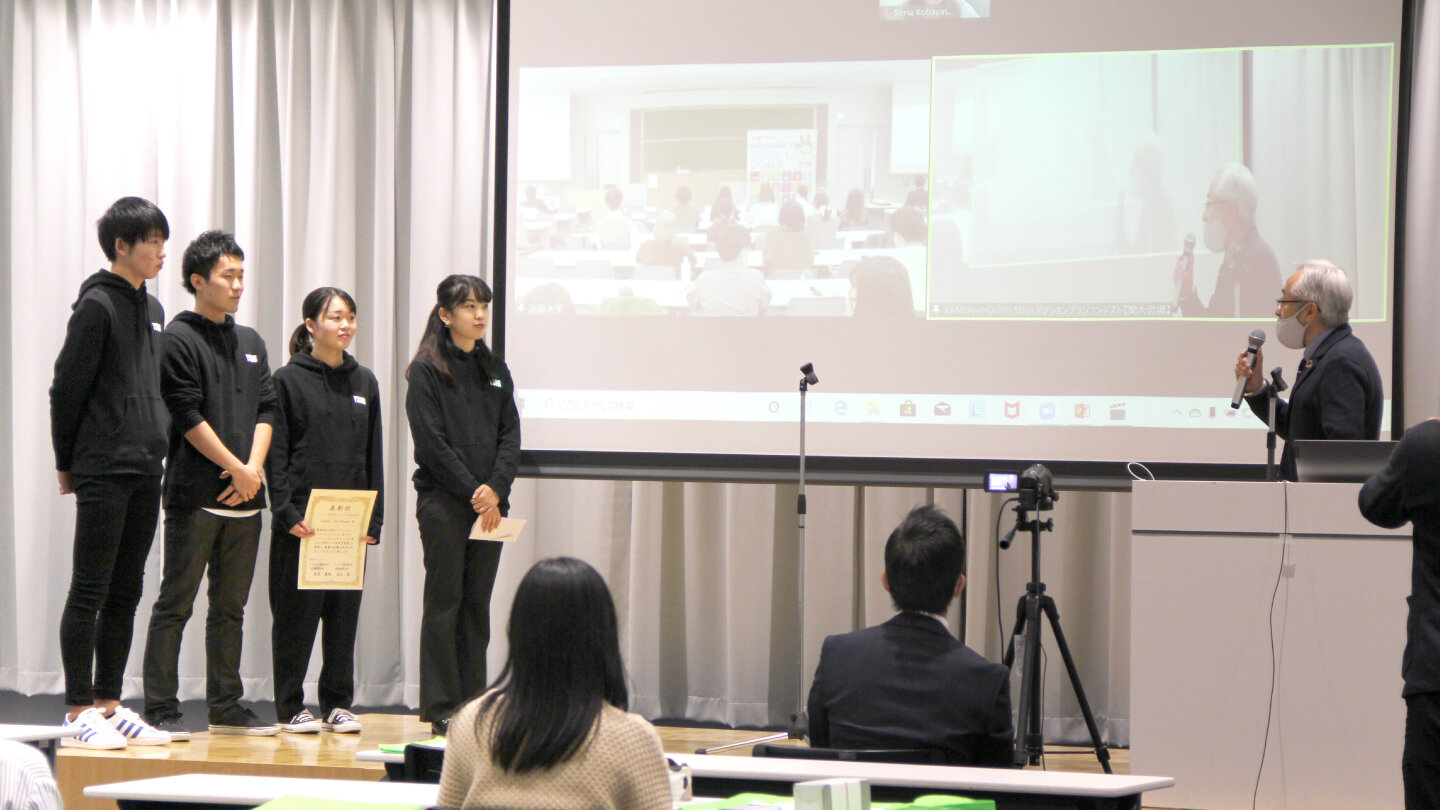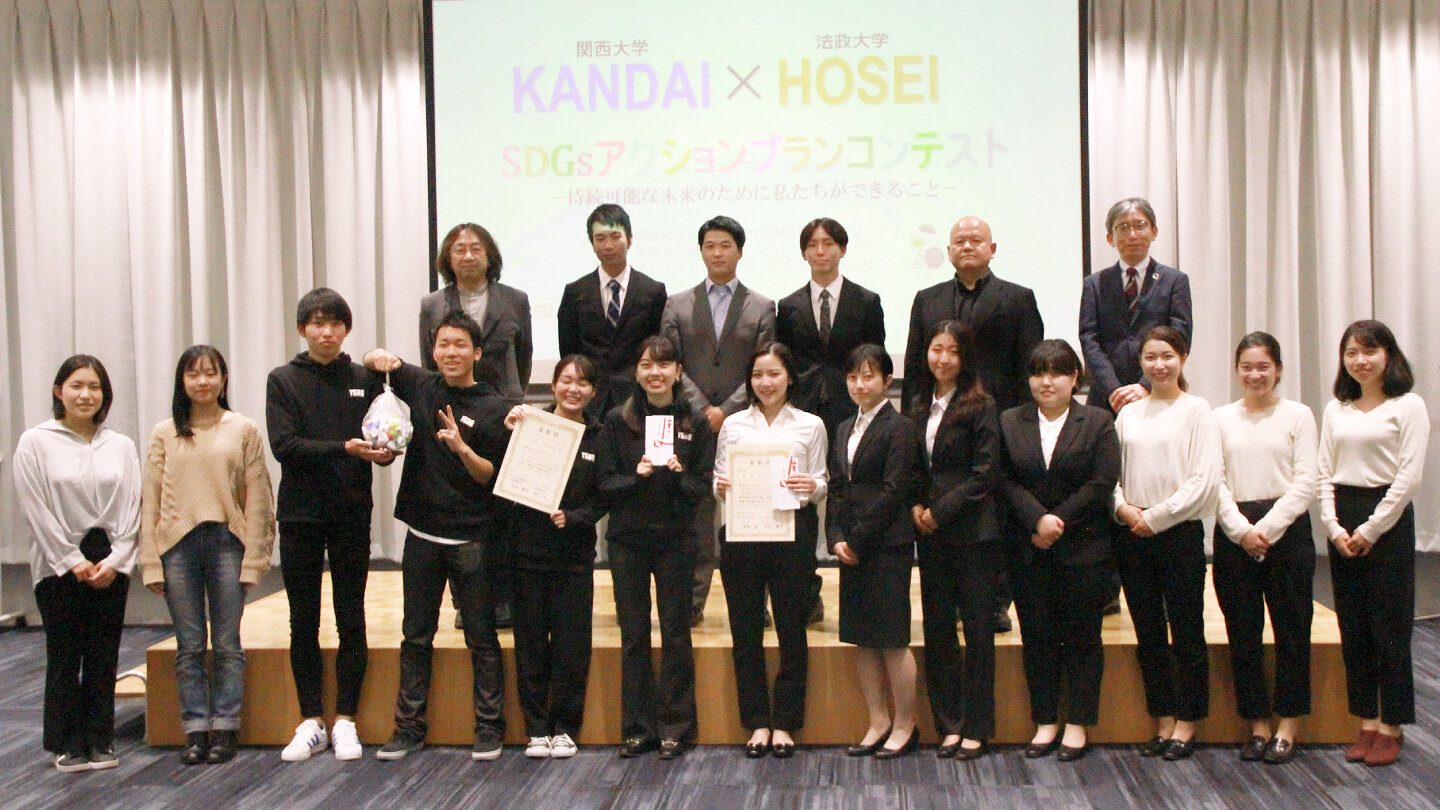 What was most impressive to me was how serious the students were and how much fun they had as they worked on their projects. The contest is an extracurricular activity, so it's not like the students received credits for doing it. Despite this, the students clearly participated because they wanted to, and they carefully planned everything, including specifying issues, coming up with ideas, verifying their projects, and making presentations. I was surprised that they could do so much with almost no teacher guidance, and I saw just how promising the students really were.
 Partially because last year's event was held online, it was difficult for the students of the two universities to communicate, so, this year, we hope to set up an environment enabling the groups to ask discuss their ideas with each other. We are currently considering holding the event face-to-face at Hosei University, and we also plan to incorporate live video streaming.
Kansai University students are highly compatible with the SDGs.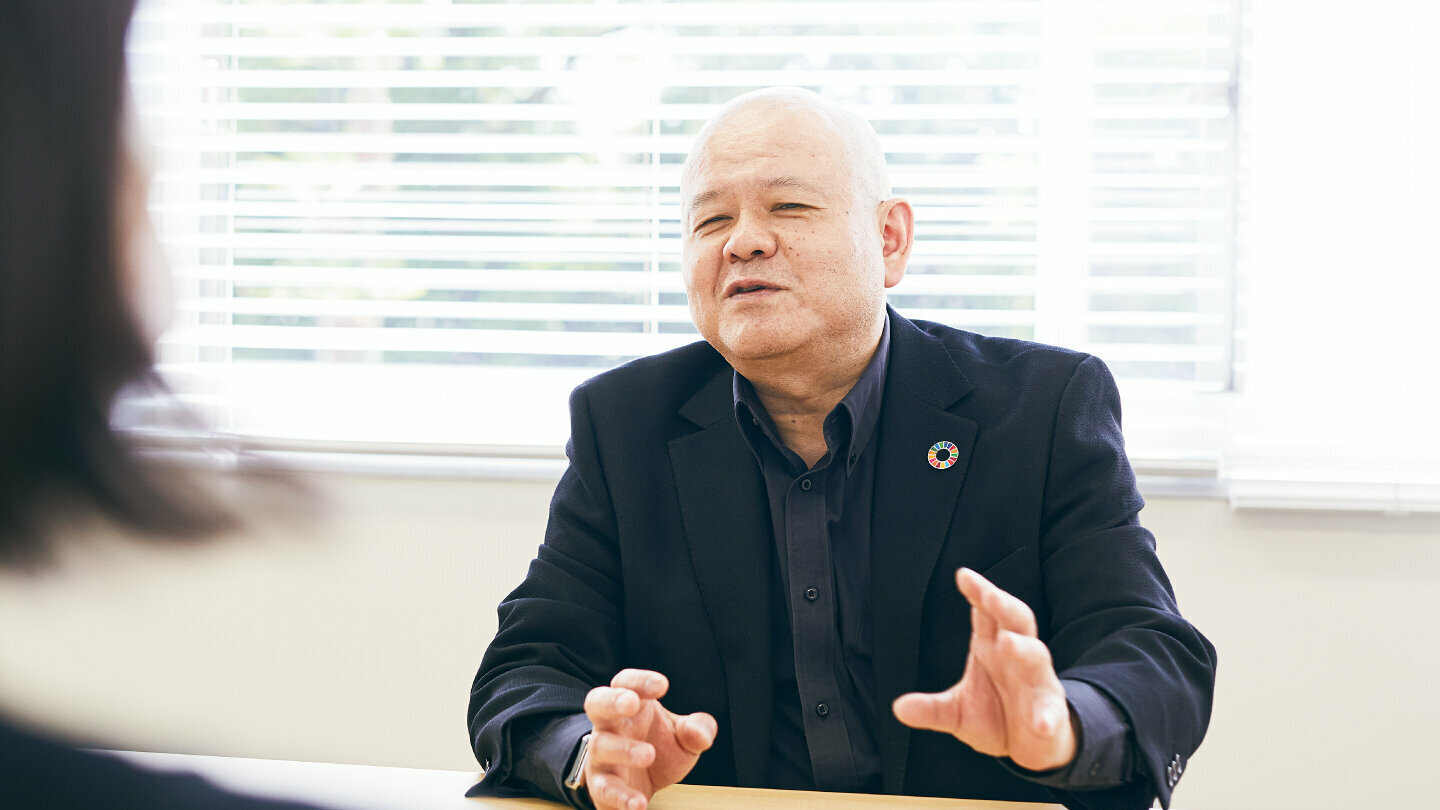 I have been enrolled at multiple universities both within and outside of Japan, but I feel like Kansai University students are highly compatible with SDG initiatives. Perhaps this is because our students have a true artisan's spirit, or maybe it is because so many of them want to thoroughly do whatever they are interested in instead of simply working for a passing grade. That's why I believe that-assuming they have seminars, laboratories, or other places where students can gather as well as opportunities such as the above Action Plan Contest-Kansai University students are capable of fully demonstrating their abilities in terms of the SDGs, which encompass issues affecting all of humanity.
 At the same time, there are still a lot of students who are aware of the SDGs but do not know what they are supposed to do about them. Last year, we started up two courses for such students: Introduction to SDGs and Implementing the SDGs. These liberal arts courses are available to all faculties and school years, and the Introduction to SDGs course in particular is taught in a relay format by teachers from all 13 of our faculties. These courses enable students to consider the SDGs from various perspectives, regardless of whether the students are focused on the humanities or sciences. There were 1,000 students who attended the course this year. I handle some of the course lectures myself.
 Implementing the SDGs is even more developmental, and this course, which includes guest speakers from local governments and companies, is based on real-world examples of implementing the SDGs.
 Students are highly interested in both courses, and they ask a lot of questions. I hope these courses will give students the opportunity both to think about the SDGs and do something about them.
The cooperation of society is essential to promote the SDGs.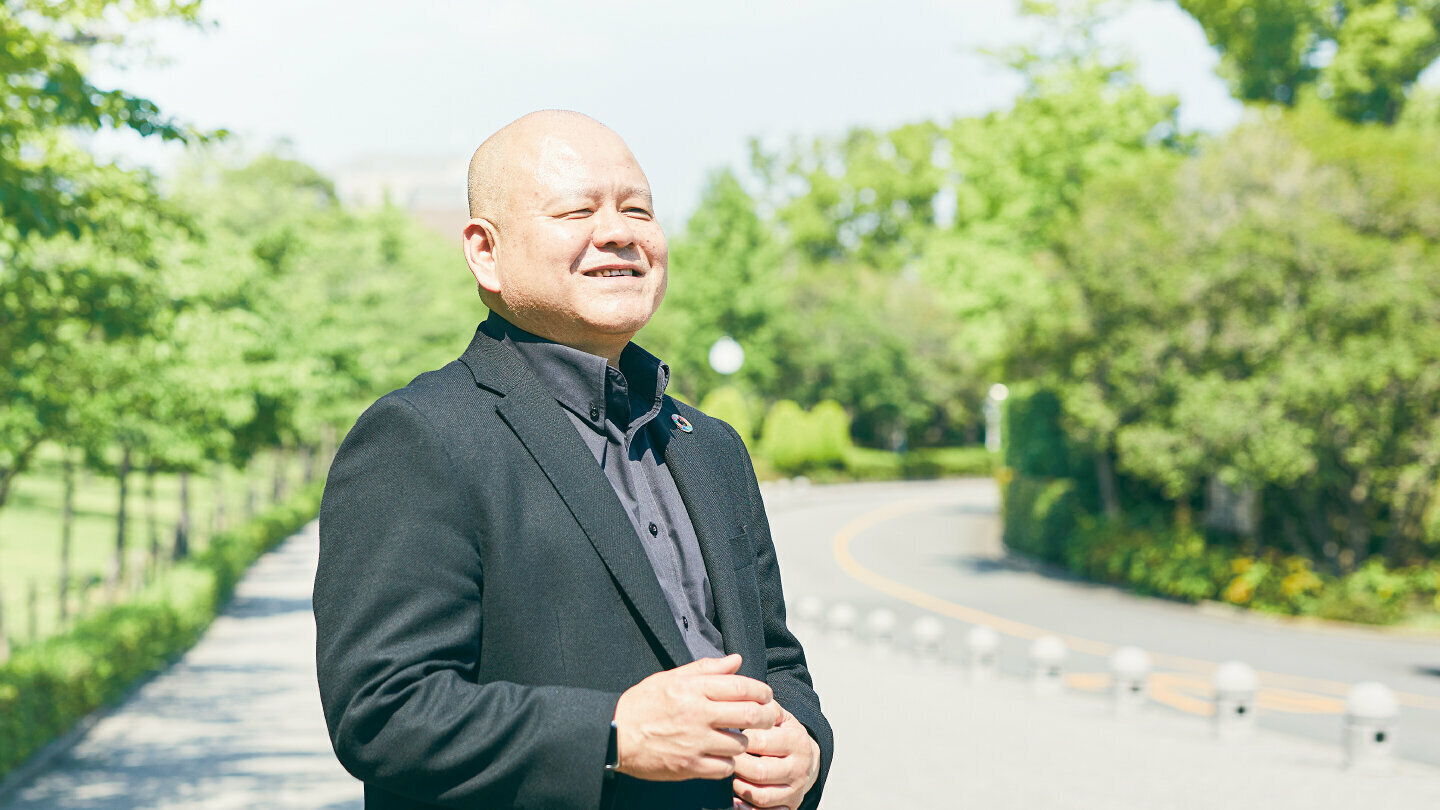 The SDGs cannot be completely achieved on campus, and working with society is essential. Kansai University has already achieved many results in terms of industry-government-academia collaboration, and I suspect that we will only accelerate such cooperation using the SDGs Partner System mentioned above.
 I hope that reading this article will give people the chance to think about how their work and interests are connected to the SDGs. Perhaps Kansai University's resources can be useful in this regard.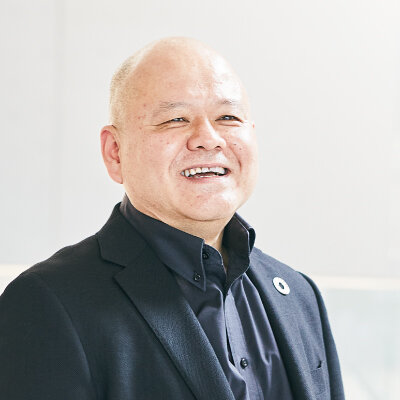 Tomoyuki Takahashi

/ Vice President and Professor (Faculty of Societal Safety Sciences)

Professor Takahashi joined Kansai University's Faculty of Societal Safety Sciences in 2010. In October of 2020, he became the Vice President. He specializes in disaster prevention and mitigation related to water disasters that include tsunamis, storm surges, and floods. He also considers environmental problems to be examples of long-term disasters, and his research also includes reef regeneration and hydroelectric power. He employs diverse research methods, including AI, simulations, experiments, surveys, and observation.