2019.08.23Advanced Programs
UMAP-COIL Joint Honors Program: August 22nd - 23rd Activities Report
August 22nd was the last day for onboard activities. As the students cruised on the way to their final destination of Kobe, they presented at the SDGs Action Challenge showcase, which was a culmination of weeks of hard work and preparation amongst the student groups.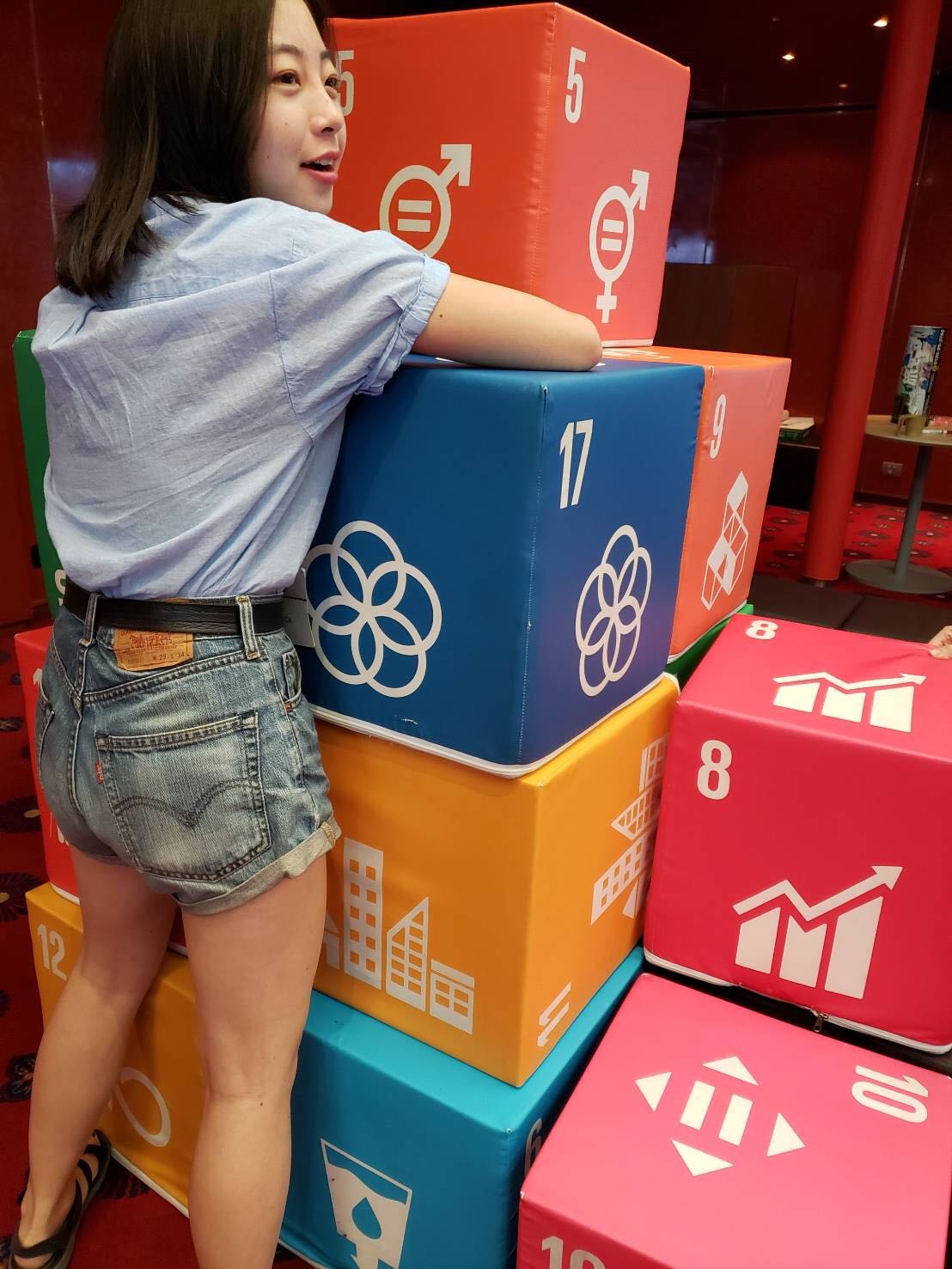 Students have fun while learning more about SDGs. (RIGHT) A game of SDG mahjong.
The day ended in celebration, with an onboard summer festival. The students had a chance to wear yukata, dance the obon odori and relax together on deck while listening to traditional festival music.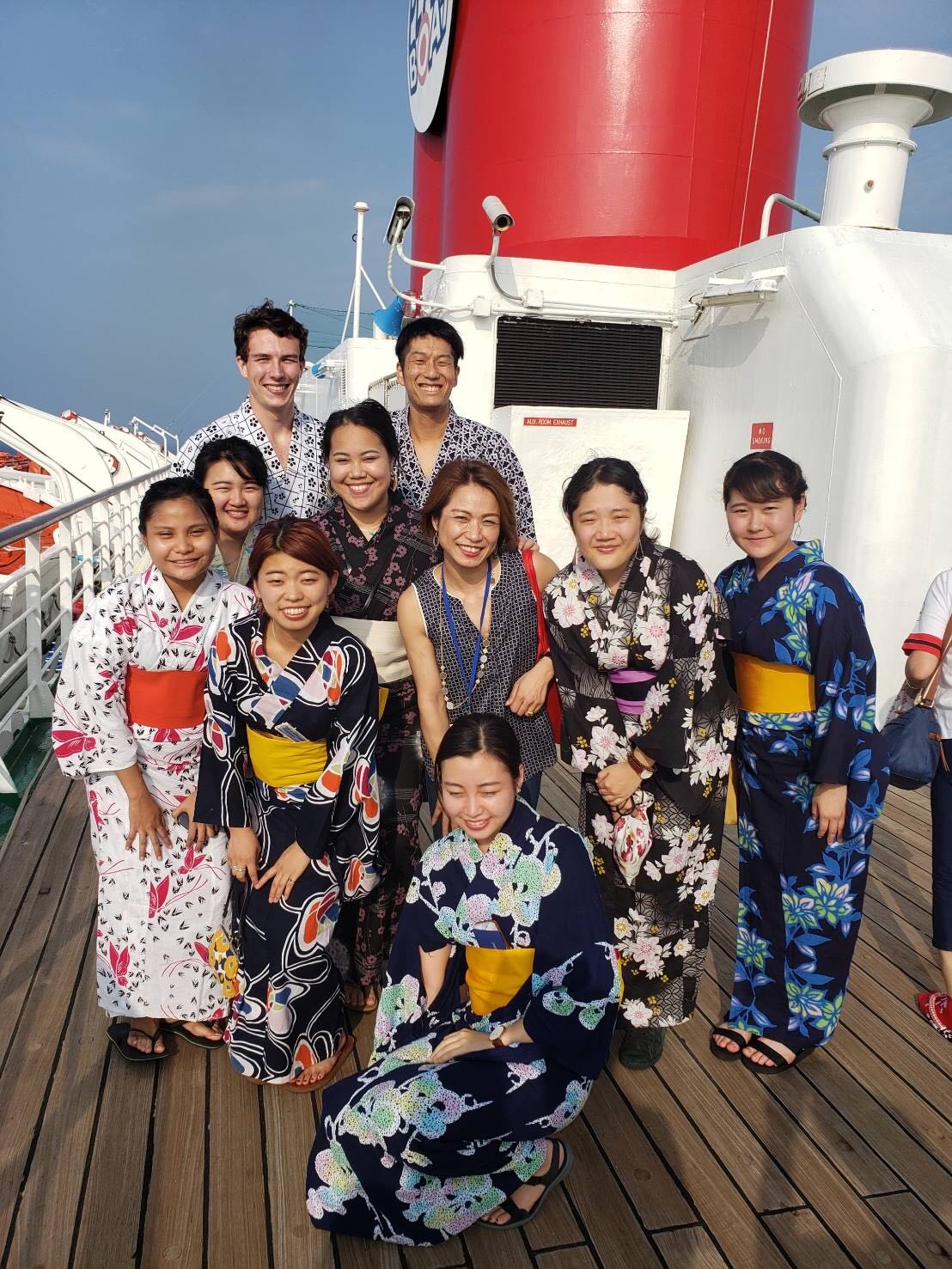 The UMAP-COIL Joint Honors Program finally came to an end this Friday, August 23rd after three weeks aboard the Peace Boat, traveling around Japan, South Korea, and Russia, visiting start-up companies and local businesses, learning about SDGs, COILing with entrepreneurs and professors in the U.S., and exploring the varied and charming regions of Japan.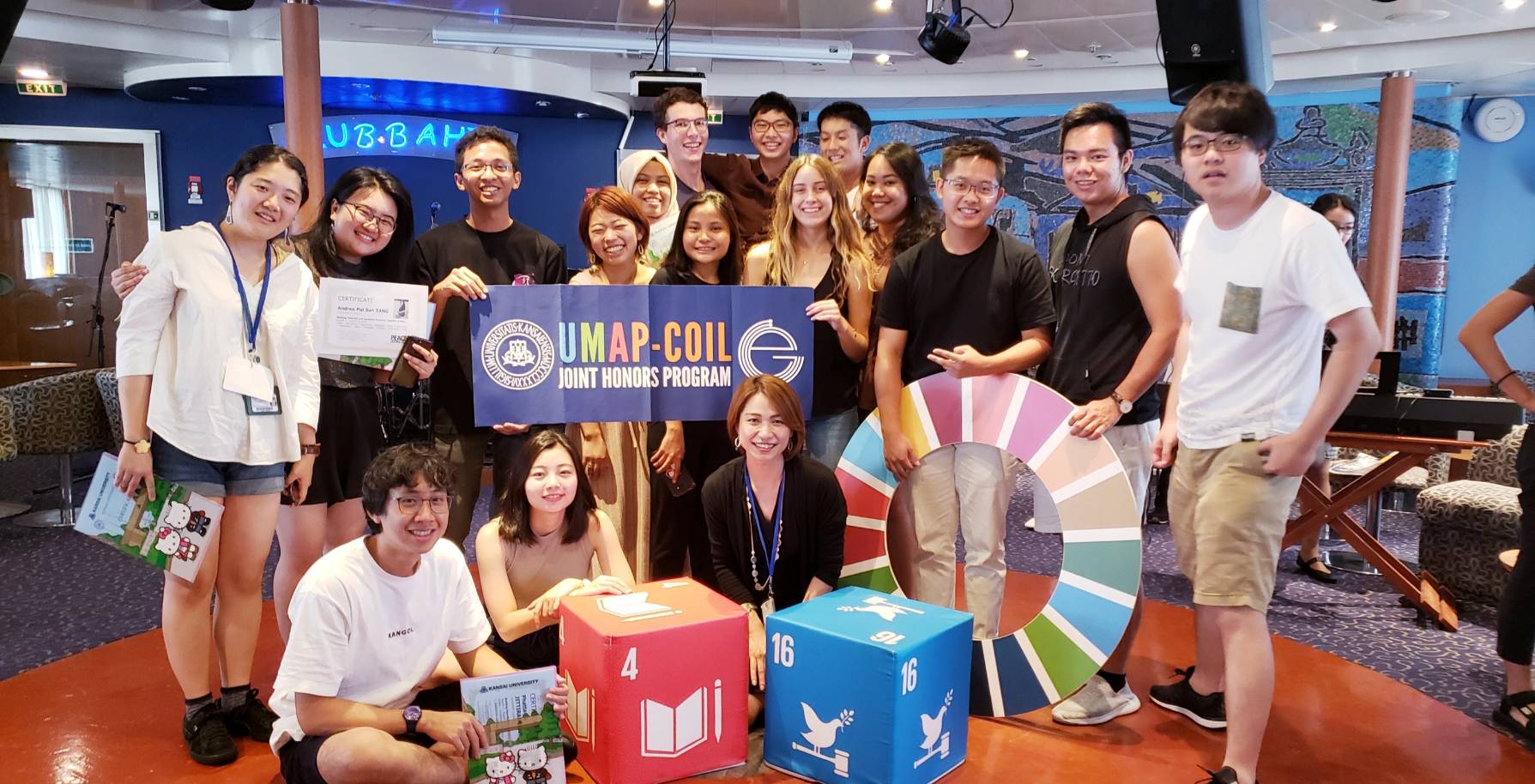 For a complete report on the daily activities of this program, visit the following:
http://www.kansai-u.ac.jp/Kokusai/IIGE/news/detail.php?seq=23
http://www.kansai-u.ac.jp/Kokusai/IIGE/news/detail.php?seq=24
http://www.kansai-u.ac.jp/Kokusai/IIGE/news/detail.php?seq=26
http://www.kansai-u.ac.jp/Kokusai/IIGE/news/detail.php?seq=27
http://www.kansai-u.ac.jp/Kokusai/IIGE/news/detail.php?seq=28
http://www.kansai-u.ac.jp/Kokusai/IIGE/news/detail.php?seq=30
http://www.kansai-u.ac.jp/Kokusai/IIGE/news/detail.php?seq=31
http://www.kansai-u.ac.jp/Kokusai/IIGE/news/detail.php?seq=32
http://www.kansai-u.ac.jp/Kokusai/IIGE/news/detail.php?seq=33
http://www.kansai-u.ac.jp/Kokusai/IIGE/news/detail.php?seq=29
http://www.kansai-u.ac.jp/Kokusai/IIGE/news/detail.php?seq=34