IIGE Mission
The Institute for Innovative Global Education (IIGE) aims to build new ties and strengthen those existing between Japanese and higher education institutions all over the world. Using widely-available technology, students and faculty will work together across borders by applying the Collaborative Online International Learning (COIL) method. IIGE will serve to generate new partnerships by introducing this mode of virtual collaboration, in particular with higher education institutions in the United States through the U.S- Japan COIL Initiative.
What is COIL?
The COIL method is a cost-effective method of expanding global learning opportunities for greater numbers of higher education students. COIL is an innovative pedagogy involving collaborative teaching and learning in two or more countries facilitated by online communication that has been developed and promoted by the State University of New York (SUNY) COIL Center. Delivering global learning and intercultural experience to greater numbers of Japanese students has been a priority of Kansai University, and IIGE seeks to expand this through COIL promotion and delivery, with the COIL approach being affordable, accessible, and scalable. In practice, COIL involves faculty from Japanese and other universities collaborating with their Japanese counterparts to develop joint syllabi, and students in the two countries then work together to complete assignments that meet shared learning objectives.
IIGE Associates
IIGE is collaborating with the following associate partners in each aspect of the project.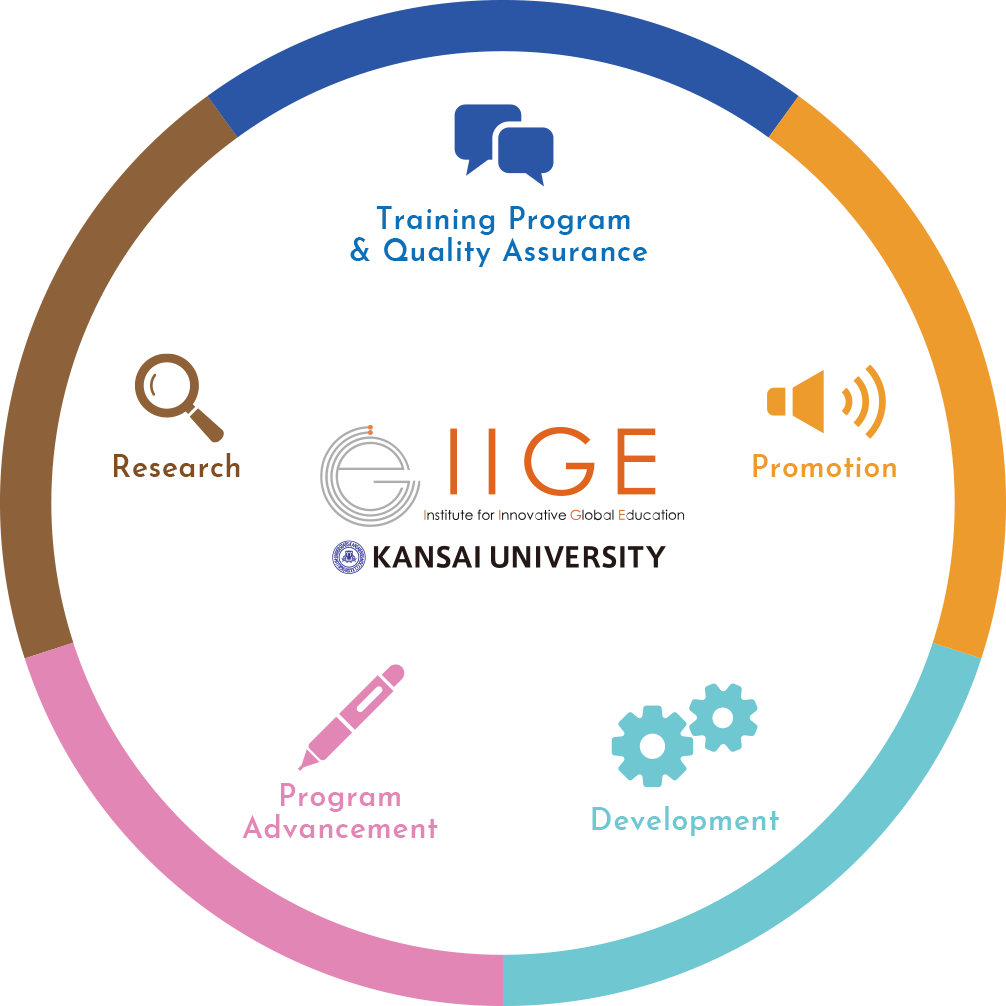 Training Program & Quality Assurance
Innovative pedagogy using COIL method and supports for its implementation in class.
Materials and Webinar Development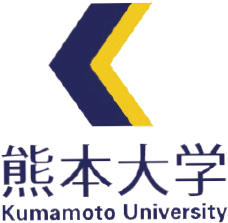 Collaborating with each university conducting on site "know-how" training and seminars for faculty members interested in implementing COIL in their course. And students in the two countries then work together to complete assignments that meet shared learning objectives.
Content Development and Trouble Shooting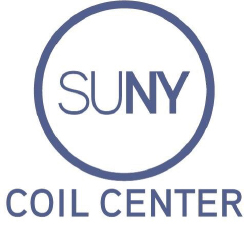 Creating training content that meets the needs of Japanese institutions based on the COIL Faculty Guide developed by the SUNY COIL Center.
Providing know-how consultation for faculty members at each university when problems occur during COIL projects.
Program Advancement
Improvement of student's mobility program through COIL practice and co-development of the next generation of international education beyond COIL.
Educational Quality Assurance and Credits Compatibility

Co-development of the Next Generation on International Education:
UMAP-COIL Joint Honors Program


The first program will be started in 2019 for about 2 weeks (enhanced with COIL virtual lectures by experts from Japan and the US, and virtual learning between students from both countries).

UMAP-COIL Joint Advanced Placement (AP) Program


High school students may enroll virtually through the COIL method in courses at US universities via UMAP. When they enter university these credits will be available for transfer through UCTS.
Research
Assessments for COIL projects in student's learning outcome (language learning and intercultural learning) and COIL Plus mobility impact.
Survey Analysis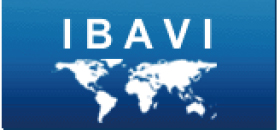 「COIL-BEVI Project」
Collaborate in COIL-BEVI Project to analyze students' COIL learning outcomes and COIL Plus Mobility impact.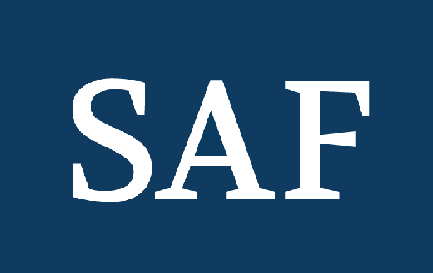 Offer Facilitates:
Study abroad programs
Internships
Customized outbound programs
Evaluates and assesses learning outcomes
Promotes student mobility and evaluates COIL project's impact.

Investigates language skills progress acquired in COIL and COIL Plus programs through language testing such as TOEFL, OPIC, and others.

Offers pre and post-COIL testing and post COIL Plus program testing.
Promotion
Dissemination of COIL method among higher education institutions in Japan and U.S.
US Counterpart and Mobility Support

Develops website for faculty members interested in doing COIL who are looking for a partner university.
COIL support

Utilizes university network to disseminate information about COIL to faculty members and universities not yet familiar with COIL.
Development
Development of the Next Generation COIL
Liaise with Panasonic for hardware and software in technological support and to determine the appropriate system for COIL.

Acting private sector advisor for the practical use of human resource qualities fostered through COIL programs as proposed in the platform mission and activities, collaborating in career development for the next generation.
Meet The Team
The IIGE team is a diverse team of faculty members and administrative staff. The team focuses on working collaboratively, drawing together each other's skills, experience and strengths to deliver the best possible COIL projects and beyond.