2021.12.15Seminarsinformation
IIGE International Forum 2021 Day 2
Day two of the Kansai University IIGE International Forum 2021 began with a keynote speech from Dr. Hiroshi Ota (Hitotsubashi University).
Dr. Hiroshi Ota and Dr. Keiko Ikeda (Kansai University) had an interactive discussion on typology for various emerging "Online Modalities in International Education" focusing especially on how Online International Education (OIE) has been utilized during the pandemic as well as the possible prospect for the post-pandemic era.
During the discussion, Dr. Ota and Dr. Ikeda focused on how International Education has been shifted to online due to the pandemic and the changes in international mobility trends. They pointed out the fact that despite the effort International Education had been paying to increase the number of international mobility, it is high time for us to shift the trends to online modalities, which has positive impact on resolving the environmental issues as well as the challenges students with disability face with mobility.
Moreover, they emphasized the importance of inclusion and equity in International Education by pointing out how utilizing ICT in OIE can create a suitable learning environment for everyone. Dr. Ikeda also shared different types of OIE such as virtual mobility, COIL/Virtual Exchange, and METAVERSE including online programs that IIGE has conducted in the past several months.
In addition, it was also brought up that although OIE has enabled us to have various styles of International Education, OIE should not be treated as an alternative to international mobility. Dr. Ota and Dr. Ikeda mentioned the significance of separating OIE from student mobility to create programs that can be applied to students who are in different predicament physically or financially. The discussion ended with Q&A where the participants were given a chance to comment or ask questions to the speakers.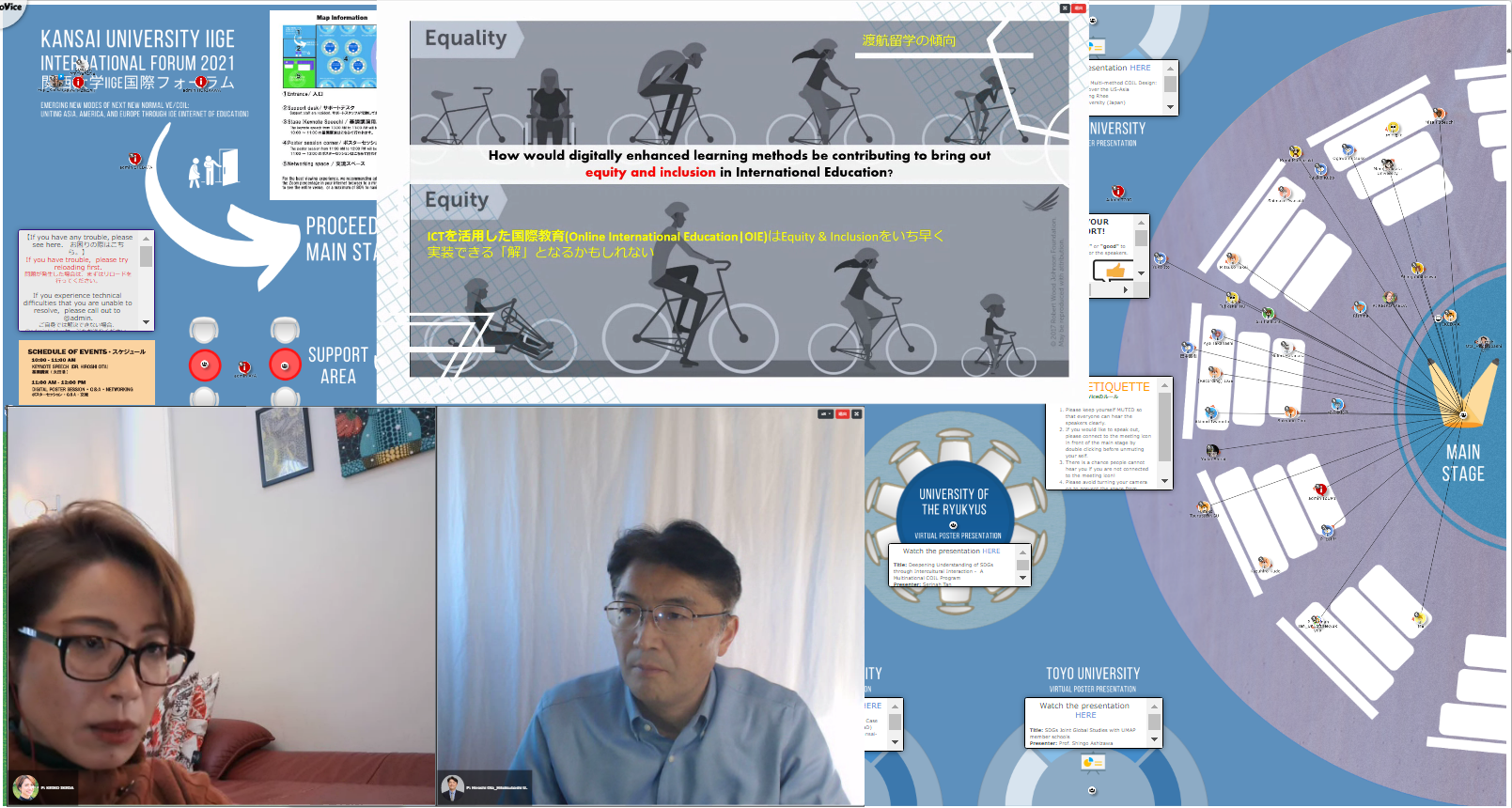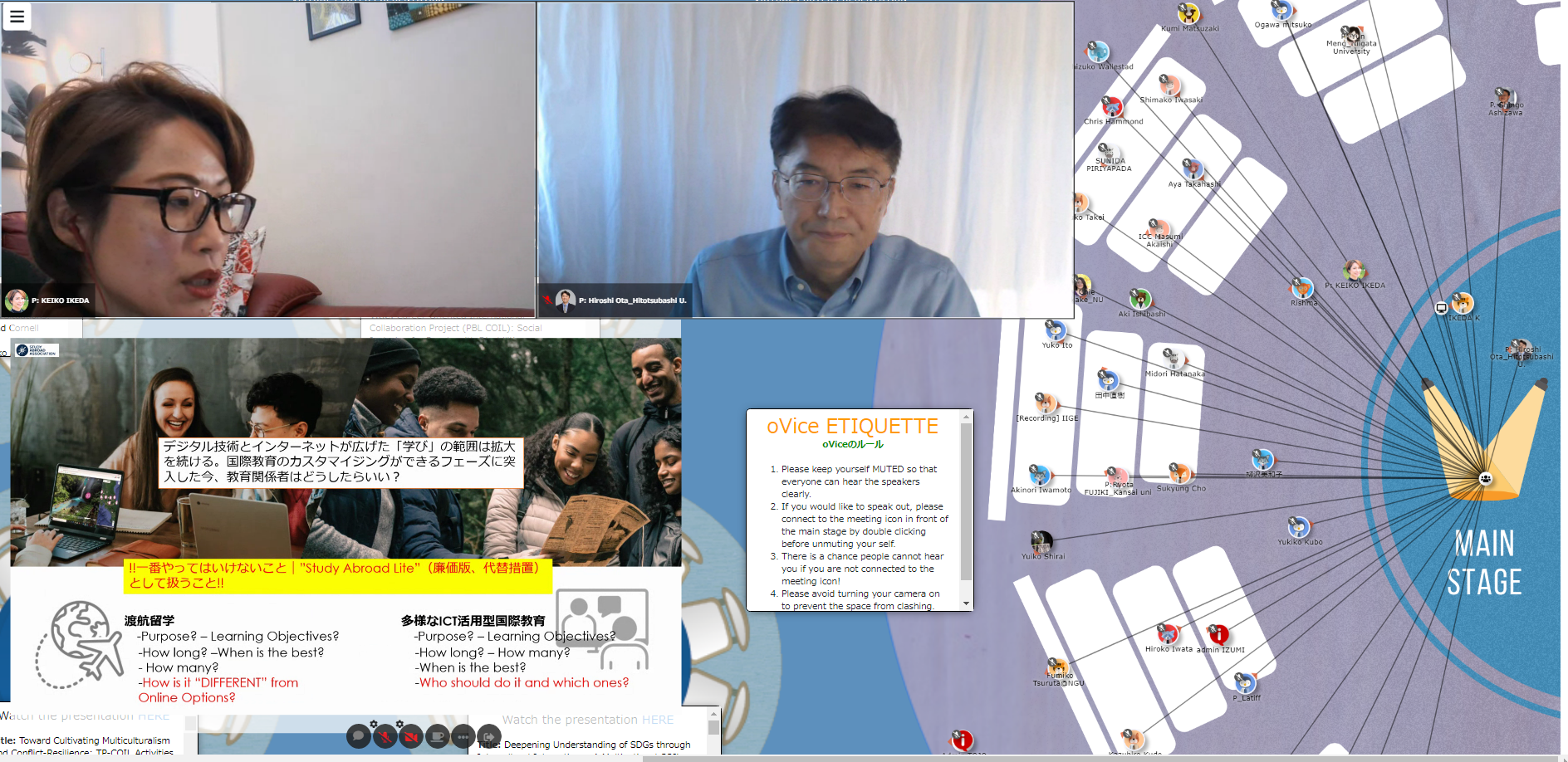 Following the address, participants had the opportunity to network while moving about the oVice digital space and viewing pre-recorded poster sessions. Virtual poster presenters were present at each booth to answer any questions attendees may have had regarding their good practice cases.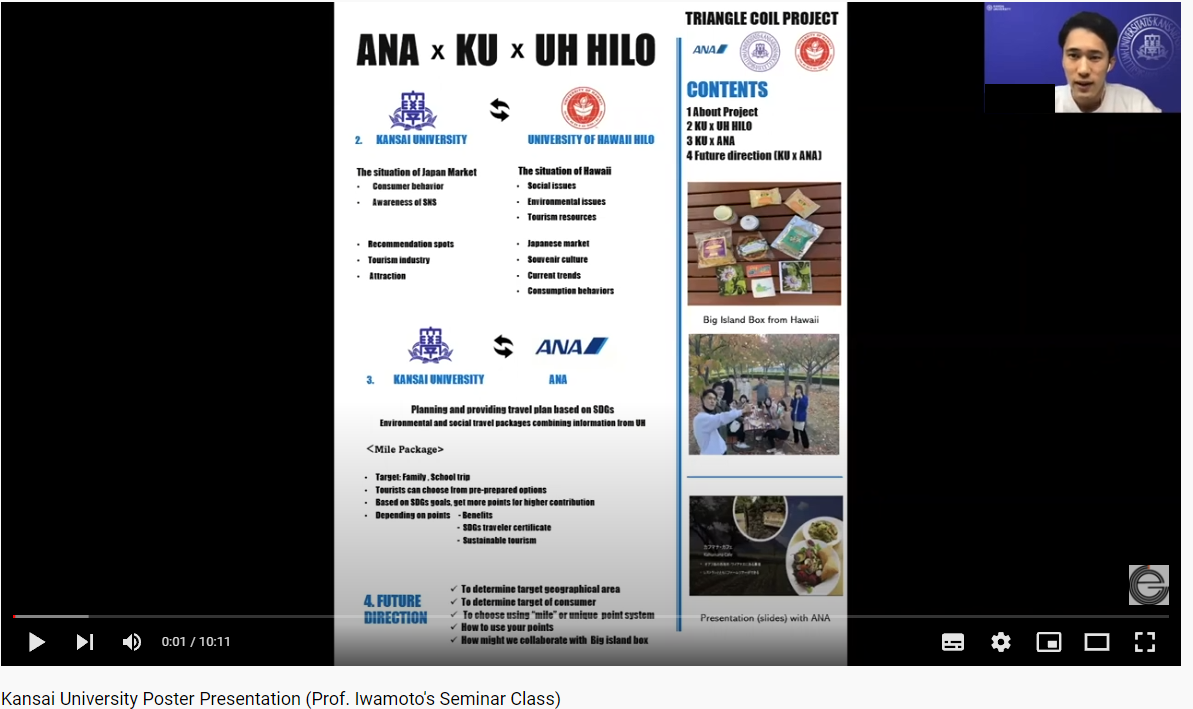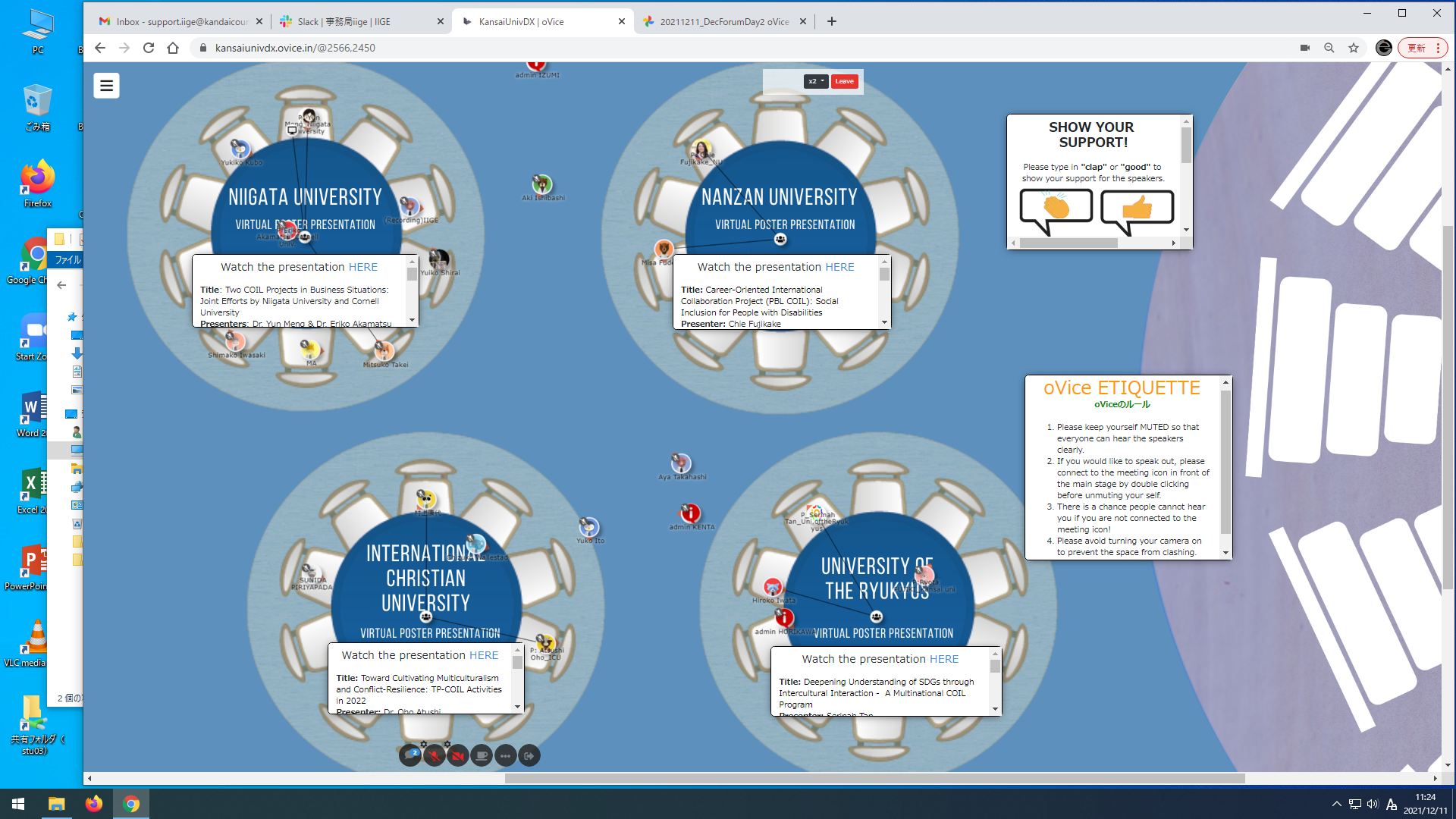 To learn more about oVice, visit https://ovice.in/ja/
For more information about the Forum Day 1 events,
see https://www.kansai-u.ac.jp/https://www.kansai-u.ac.jp/Kokusai/IIGE/webinars/detail.php?seq=250Kokusai/IIGE/webinars/detail.php?seq=250
On-demand recordings of Day 1 and Day 2 events can be accessed via the Forum website:
https://kuiige.wixsite.com/ku-intnlforum21