2022.12.01About COILCOIL Course Example
KU-Cornell University COIL Project Presentations
On December 1st 2022, the students participated in the COIL project between Kansai University and Cornell University (US) presented their findings online. In this COIL project that had started in September, KU students and Cornell University students worked in teams to come up with business operations for a US corporate to extend their business to Japan. They focused on how they can localize their business in order to overcome foreseeable challenges when the business is brought to Japan and presented their ideas at the presentation session. At the final presentation, the students welcomed board of directors from a few Japanese companies (The Oita Chamber of Commerce and Industry, Pasona Inc., Nextage Co., Ltd., and One&Co.)
First group focused on Dunkin' Donuts and how the coffee and baked goods chain can localize their business. They introduced menu ideas and event plans that could attract Japanese consumers.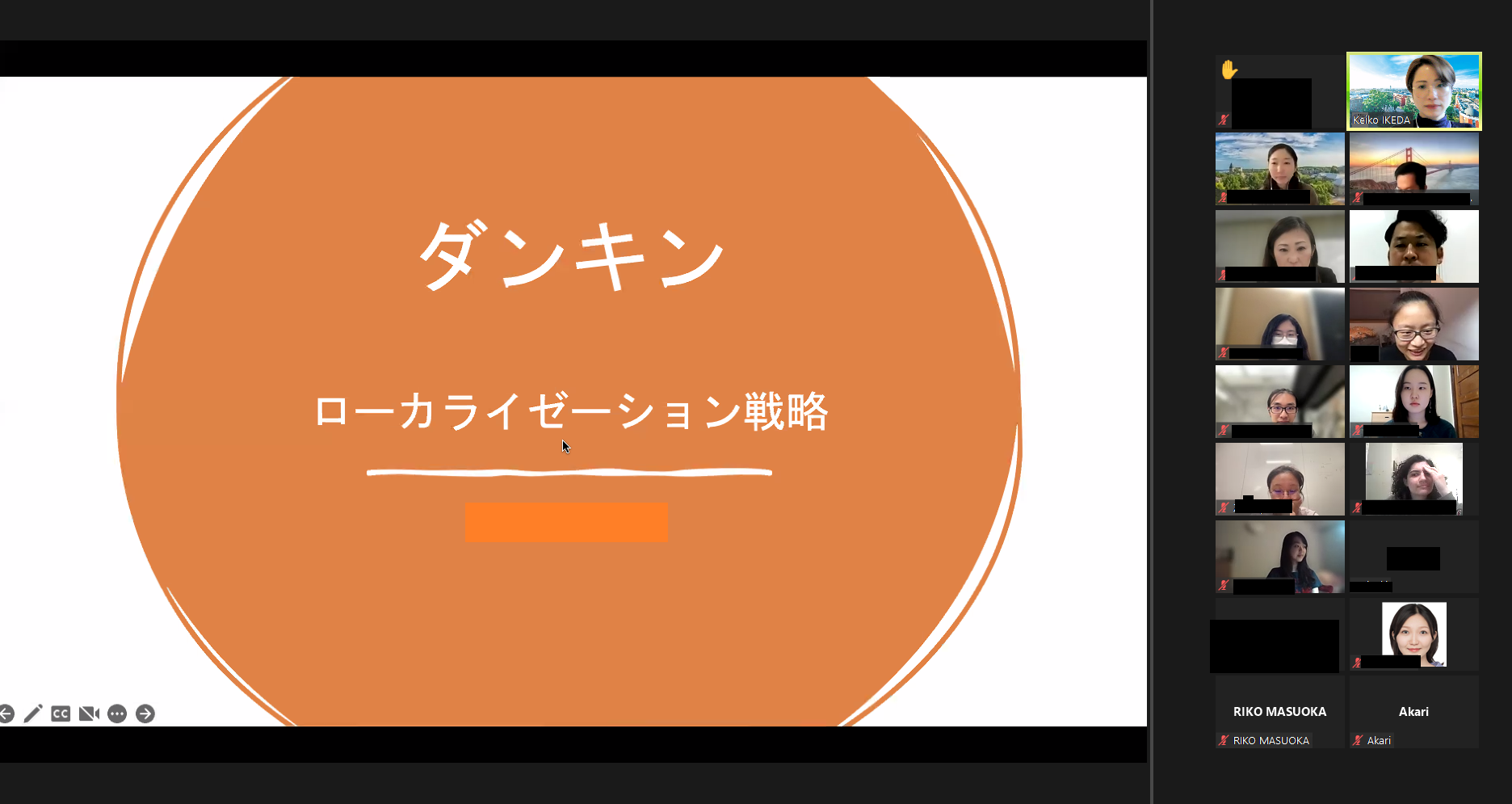 The next group presented a business plan for an American retail store chain, Bath & Body Works. They pointed out a few challenges that may come up when the business is brought to Japan, such as potential business competitors, promotion tactics, and hospitality management and suggested solutions for each issue.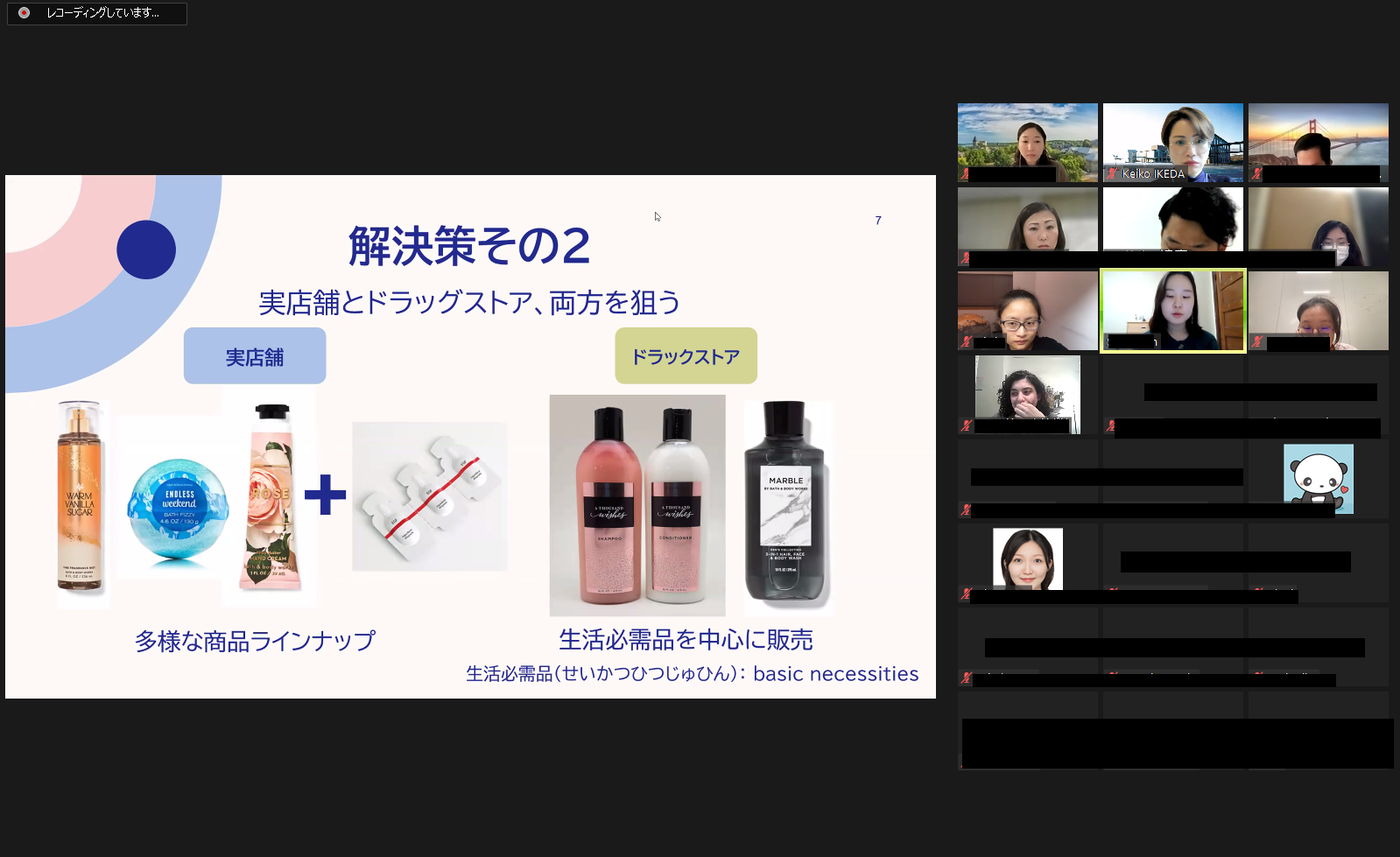 The last group gave a presentation on how Alluma, a company provides mental health care system, may be succeed its business in Japan. They touched on potential problems that may arise including bias toward mental health, lack of insurance policies and human resources for mental health care in Japan, as well as how such problems may be fixed.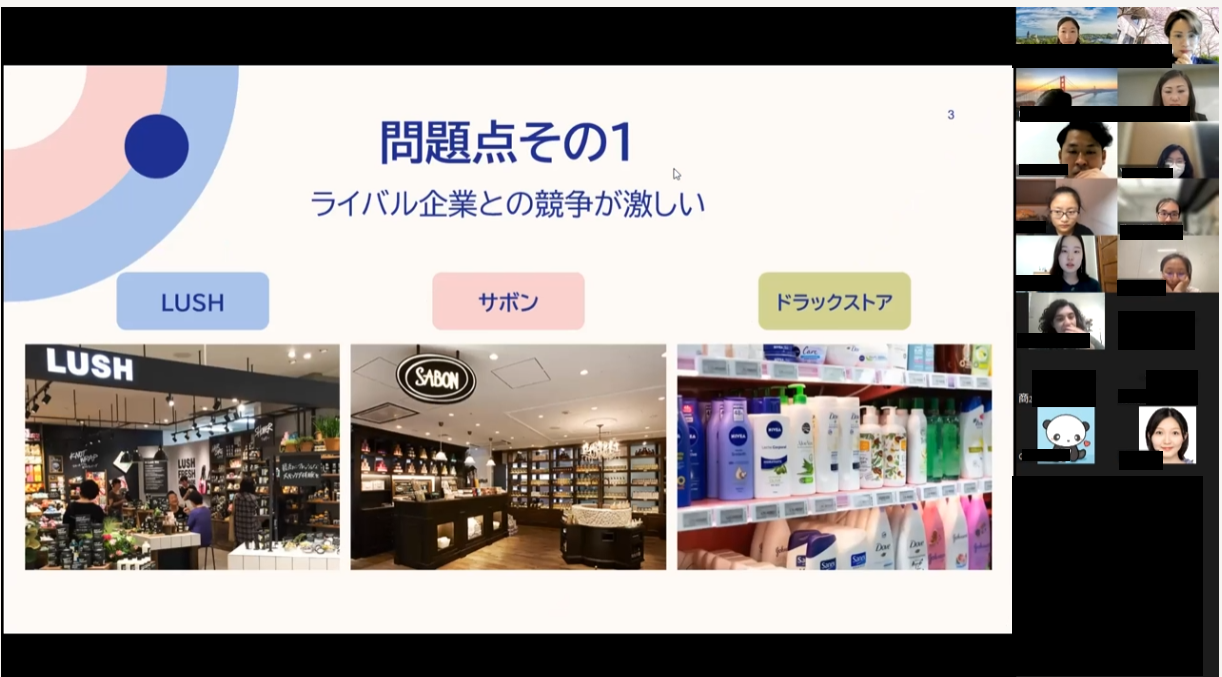 Each presentation received feedback from the guests. After this COIL project wrapped up, KU students received a thank you message from Cornell University students.