International Relations and Minorities

 From the very beginning of this project, we have faced a fundamental
question which is diffi cult to answer satisfactorily: What does "minority"
mean as the object of our Research Institute? "Minority" might refer to those who are minor, that is, those people who are excluded from participation in major values, rights, and the government because of a discriminate social and legal structure. If exclusion is the primary difference, the key question we are confronting would be: How to eliminate such exclusion, and how to construct a world where minority people can actively participate in major values, rights, and the government. However, in a world where such participation would be possible these people would not be, by defi nition, the minority any more. In this sense, the minority would be something to be overcome rather than a positive concept.

 Does our idea of "Minority Studies" represent an object which should be
overcome and eliminated, just as slavery might be eliminated through "Slavery Studies" or torture in "Torture Studies"? Or, do we study the "minority" as a positive concept which contributes to knowledge and understanding of the world and to the construction of a desirable order?

 With this question in mind, we have carried out our individual and group
research and reviewed the outcomes of such research. Even at the end of
the project, it seems difficult for us to agree with each other about how to
answer this question. Nonetheless, the question as to what constitutes a minority and how this minority should be represented has widened our
understanding of the world.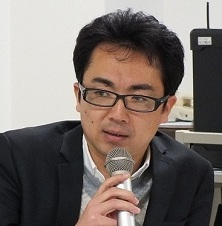 Taira NISHI(Group Leader)