Systematizing and Promoting the Understanding of Safety Knowledge to Prevent Accidents and Improve Safety
Faculty of Societal Safety Sciences
Professor Seiji Abe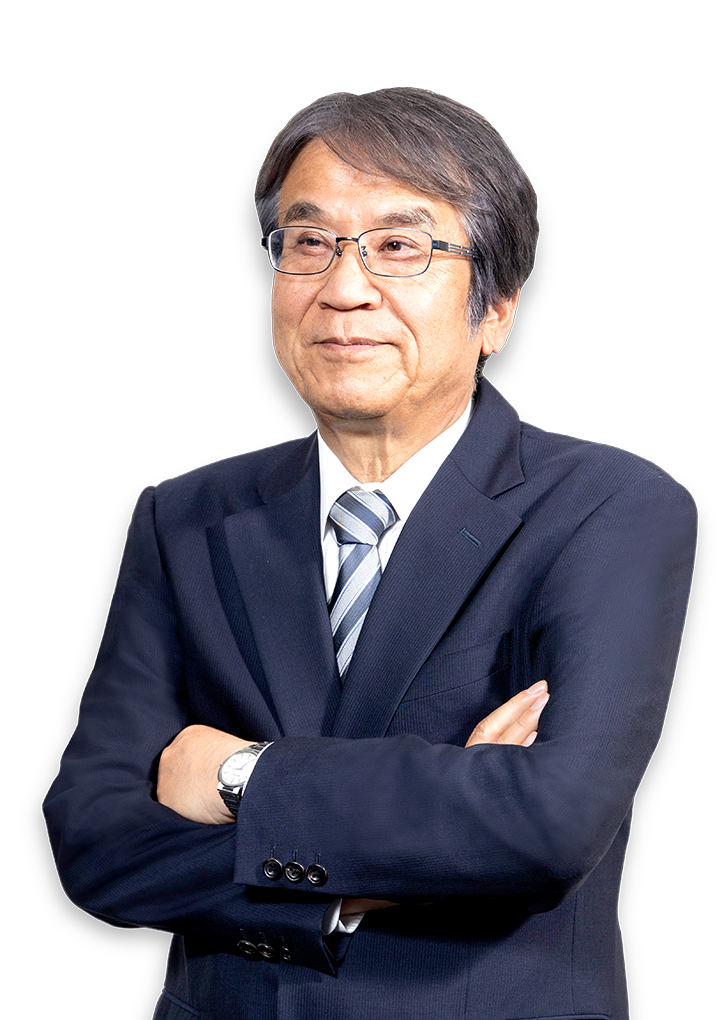 Professor Abe participates in a wide range of accident investigations primarily in the railways and other transportation industries, and he researches accident investigation systems. He has also established an interdisciplinary accident investigation methodology and contributes to the activities of many public accident investigation organizations.

Advocating the Importance of Investigating Accidents to Prevent Recurrence and Improve Safety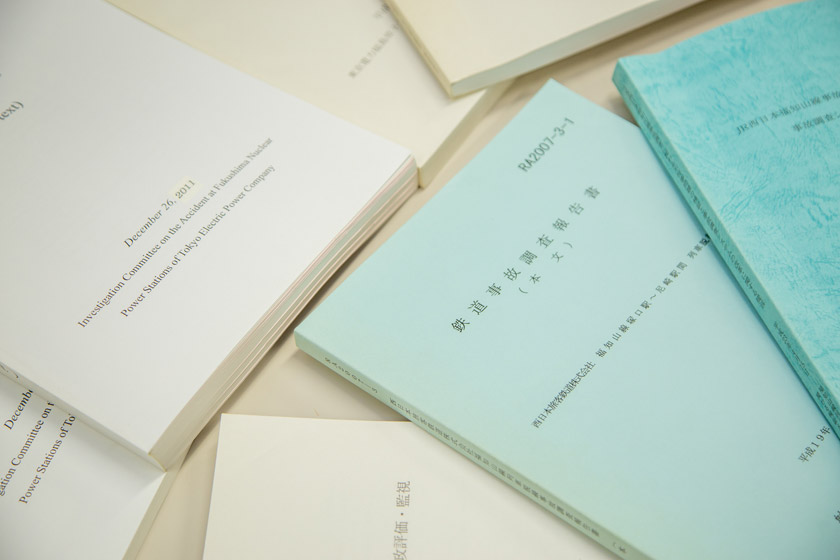 According to the statistics of the Ministry of Health, Labour and Welfare, around 30,000 to 40,000 people die in unexpected accidents in Japan every year. These accidents are broadly categorized as those with effects limited to the individual level and those with organization-wide effects. These are called individual accidents and organizational accidents, respectively. Organizational accidents are rare but are likely to cause catastrophic damage if they do occur.
Professor Abe specializes in analyzing the organizational accidents of public utilities—with a focus on transportation industries in particular—and planning preventive measures in response. Accident investigation, which refers to investigating the causes of actual accidents to derive knowledge and lessons useful for preventing their recurrence, is extremely important for improving the safety of society. As a consequence of industrialization since the 19th century, accidents related to man-made objects and structures have become frequent. In particular, in the second half of the 20th century, accident damage became more extensive due to the larger scale and systematization of railways, aircraft, plants, and other systems starting. As a result, the needs for accident investigation increased.
The Japan Aircraft Accident Investigation Commission was established in 1974 as Japan's first accident investigation organization. This was the only permanent organization of its kind in Japan until 2001. Therefore, in response to the head-on Shigaraki Kohgen Railway (Shiga Prefecture) train collision in 1991, the then Ministry of Transport established a special committee to investigate the accident. However, the accident investigation report released—which, as an example, made no mention of human factors—was inadequate for recurrence prevention. Professor Abe took this opportunity to clarify the appropriate investigation methodology and field. Since then, he has spent three decades spearheading numerous accident investigations on the front line, strengthening research pertaining to accident investigation systems used by third-party organizations, and otherwise focusing his efforts on building accident investigation systems that actually prevent accident recurrence in terms of both theory and practice.
Helping to Elucidate Actual Causes through Accident Investigations Fusing Interdisciplinary Knowledge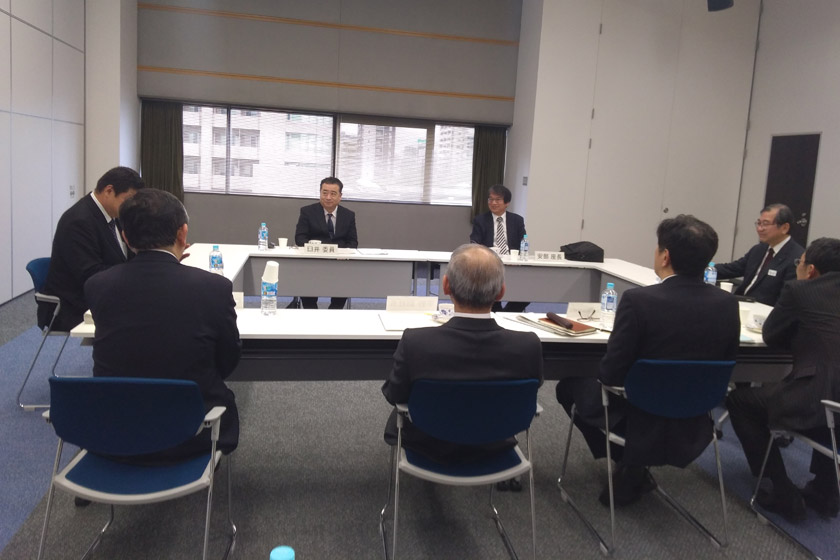 In the past, railway and aircraft accidents were often due to tangible failures and defects, and the ensuing accident investigations were focused on engineering and data analysis. However, there has been progress in addressing tangible problems thanks to the introduction of new safety technologies and other efforts. One result of this is a new focus on operational errors and other problems caused by people.
In 2005, when he researched the JR Fukuchiyama Line derailment, Professor Abe focused on the psychological aspects of the driver. He ultimately pointed out that the root cause of the accident was the stress of crew management, which resulted in human error by the driver, and governance problems within the organization. Professor Abe also has experience investigating many other accidents, including the multiple gas water heater accidents—which exacerbated the damage due to poor risk assessment and a failure to share information on usage precautions—as well as the Fukushima Daiichi Nuclear Power Plant disaster—for which he served as a member of the Investigation Committee on the Accident at the Fukushima Nuclear Power Stations of Tokyo Electric Power Company. Based on such experience, he strongly believes that the safety engineering perspective alone is not enough to effectively investigate accidents in order to deal with increasingly complex and diverse safety issues. He therefore suggested that interdisciplinary knowledge would be essential in order to investigate the actual causes of accidents and find out whether the regulations of regulatory agencies were appropriate as well as whether the management approaches of organizations, their investment in safety, and their work environments were suitable. Interdisciplinary knowledge includes law, psychology, business administration, and organizational theory. He consequently expanded the targets of his research.
Contributing to the Establishment and Development of a Permanent Accident Investigation Organization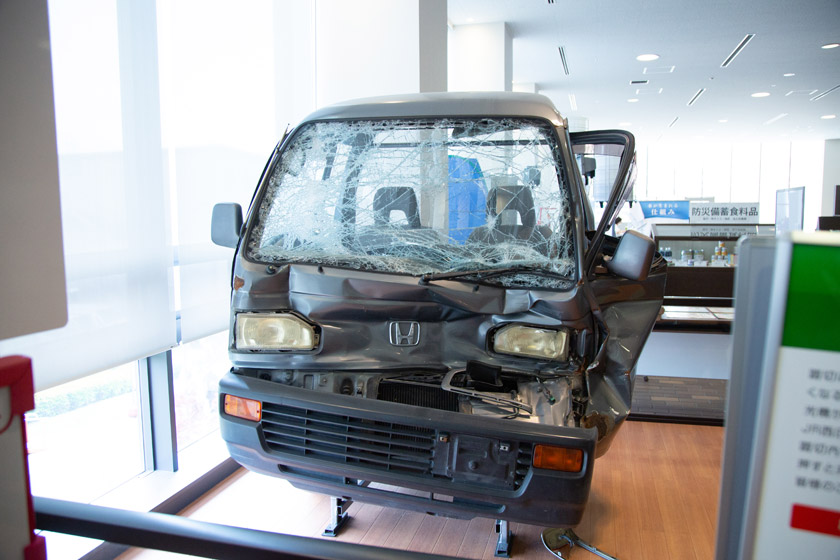 As mentioned above, Japan did not have a permanent organization for investigating railway accidents when the Shigaraki Kohgen Railway accident occurred. Professor Abe—alongside bereaved families of accident victims—approached the government about establishing a permanent organization, and, in 2001, the Aircraft and Railway Accidents Investigation Commission became a reality. From 2011, he also served as the chairman of the Advisory Meeting for Duty Improvement—part of the Japan Transport Safety Board, the Commission's successor—where he helped promote structural reform, and in addition, Professor Abe helped organize the Consumer Safety Investigation Commission as a special member in 2012 and participated in the start of the Commercial Vehicle Accident Investigation Commission as a member in 2014. He continues to play a major role in running the latter Commission.
Professor Abe believes that, when it comes to clarifying the facts behind an accident's cause, top priority should be given to investigating the causes as opposed to investigating to ascribe blame. He has also presented the following four requirements for achieving satisfactory results when investigating an accident to prevent its recurrence: (1) independence to help ensure fairness and impartiality, (2) advanced expertise to conduct an accurate investigation, (3) information disclosure to ensure the objectivity and transparency of the accident investigation, and (4) the provision of knowledge and lessons to make the investigation results useful for preventing accident recurrence. Professor Abe notes that the same investigation methodology and principles can be used for different types of accidents. The knowledge gained from investigating accidents in one field can sometimes be applied to investigations in another field. Therefore, he believes that, in the future, it would be best if Japan unifies its various accident investigation commissions into one comprehensive organization, such as the Dutch Safety Board of the Netherlands.
Social Safety as an Academic Field: Creating an Environment to Enable Learning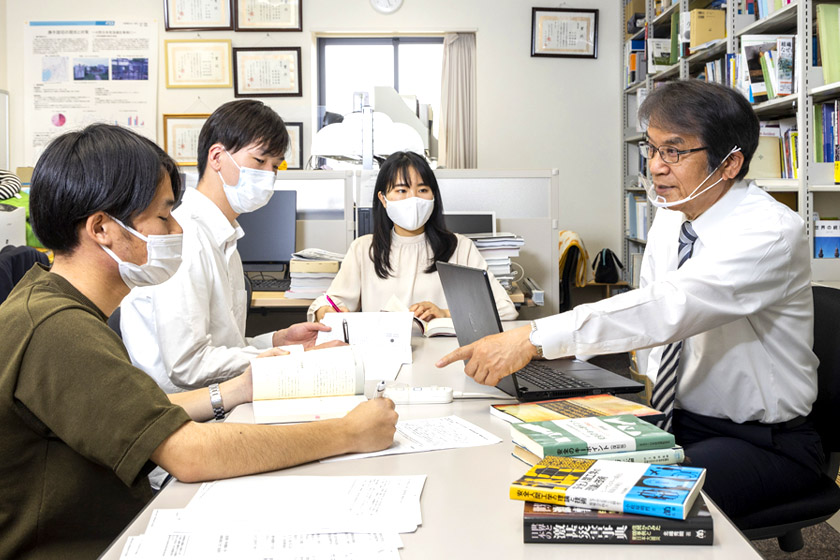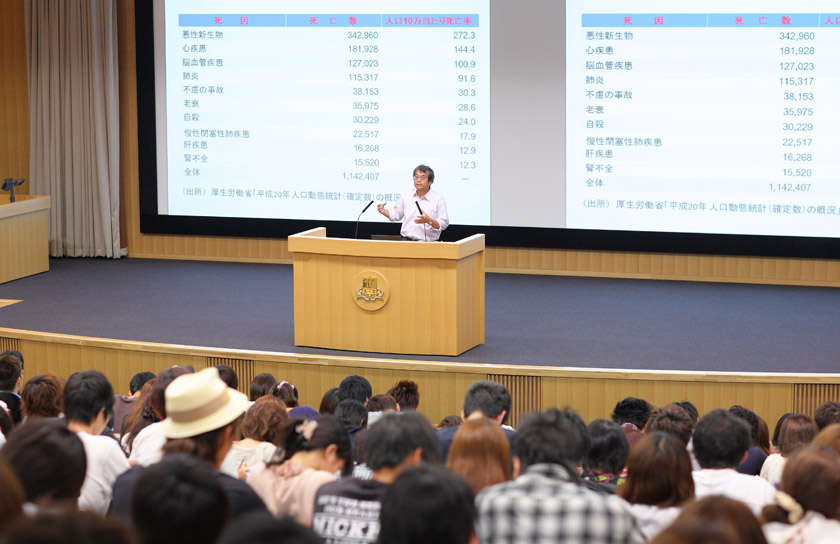 Thanks to the ongoing efforts of businesses and the government, the number of organizational accidents in Japan has decreased considerably compared to the 1980s. However, the number of accidents has currently levelled off. In the case of railways, the number of railway crossing accidents has dramatically decreased due to railway crossing improvements and the elevation of railway lines. That said, there are still pedestrians who rush through railway crossings as the gates start to come down, and the number of related accidents has levelled off in the last decade or so. Related safety measures have been left to businesses in the past, but, to further reduce the number of accidents, it is essential to increase the safety awareness of the people, including not passing through railway crossings right before the train comes.
For many years, Professor Abe has strived to increase public safety awareness by actively expressing his views through a number of media articles and lectures. When Kansai University's Faculty of Societal Safety Sciences and Graduate School of Societal Safety Sciences (master's program) were founded, he was in charge of education as the Vice President, and he helped establish Japan's first Faculty of Societal Safety Sciences as a place for researching accident prevention, disaster mitigation, and other safety and security issues, covering a wide range of topics including natural disasters, social disasters, infectious diseases, and information risks. As the editorial board chairman, he was also the driving force behind the publication of An Introduction to Societal Safety Sciences (2018), a textbook aimed at systematizing existing knowledge as safety knowledge. The Takatsuki Muse Campus, where his faculty is located, is the home of societal safety science research and education fusing law, business administration, psychology, sociology, engineering, informatics, medicine, and other fields of specialization, an approach long advocated by Professor Abe. There, he takes advantage of the environment to focus on providing cross-disciplinary guidance that never loses sight of the big picture of safety problems to the younger generation.

Faculty of Societal Safety Sciences
Professor Seiji Abe
[Research fields]
Public utilities and accident prevention
- Accident investigation theory
- Theory of Societal Safety