SUCCESS-Osaka
(Specialized University Curriculum for Career Empowerment and Societal Supports)
Project commissoned by the Ministry of Education, Culture, Sports, Science and Technology(MEXT)
「Employment Promotion Program for International Students 」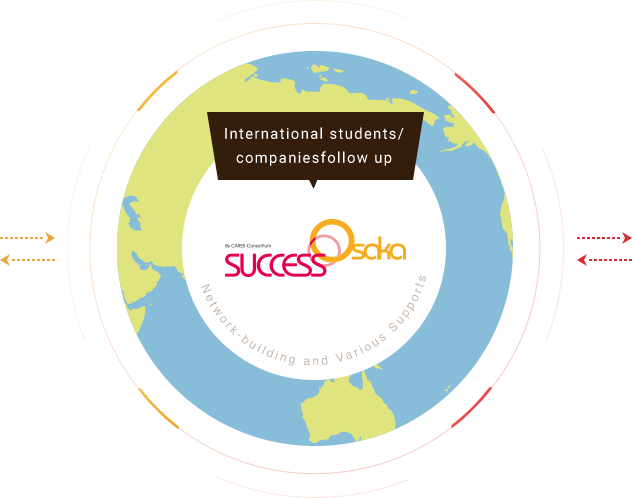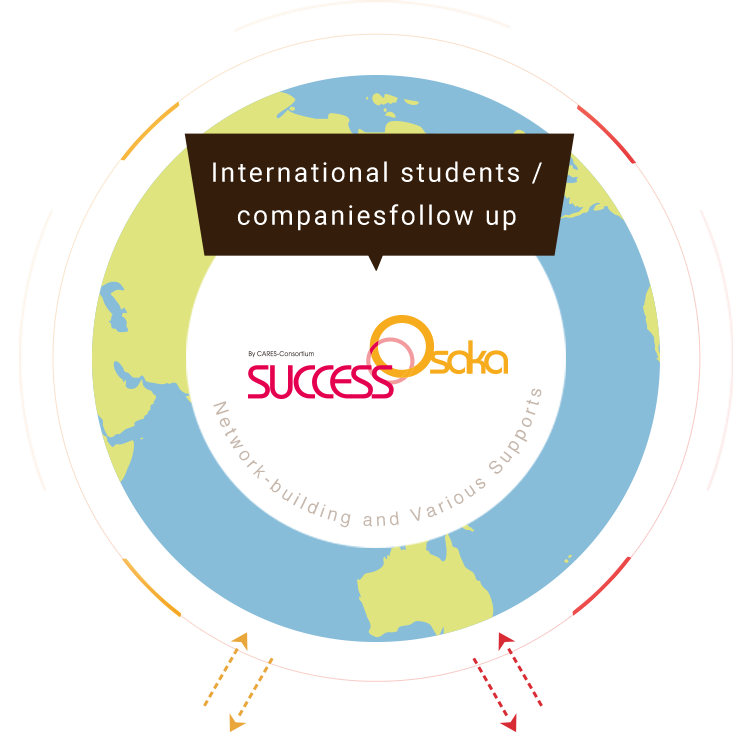 Strengthening of
acceptance system

Strengthening of acceptance of International students, including internship development,
to encourage various kinds of partnerships and collaborations.

Talent development for international students

Education of career design and Cultivation of high-skilled International students.
The SUCCESS-Osaka project provides career support for high- skilled International students who have accepted jobs at Japanese companies and are at low risk of leaving their jobs.
Specifically, the project aims to:
(1) Develop a university-based education and training curriculum.
(2) Assist domestic and foreign companies and provide support for International students
after they accept a tentative job offer and start a new job.