Experimental Economics Lab
The Experimental Economics Laboratory at Kansai University was established in June 2014 as part of the MEXT-supported Program for Strategic Research Foundation at Private Universities. Experimental economics involves testing economic theories and predictions in a controlled laboratory environment.
The laboratory has 28 desktop PCs for participants and 1 desktop PC for researchers. All computers have internet connections and are equipped with z-Tree, a software package for economic experiments.
The laboratory also has 28 tablet PCs for participants, 1 laptop PC for researchers, and wireless routers that allow experiments to be conducted outside of the laboratory as well. The equipment in the PCs are the same as those in the desktop PCs.
The laboratory is open to domestic and foreign researchers interested in experimental economics. The laboratory recruits student participants for those who are planning to conduct experiments. What the researchers have to do is to bring the monetary reward for the participants and experimental materials such as instructions and z-Tree programs.
If you would like to use the laboratory for your own experiments, please contact us.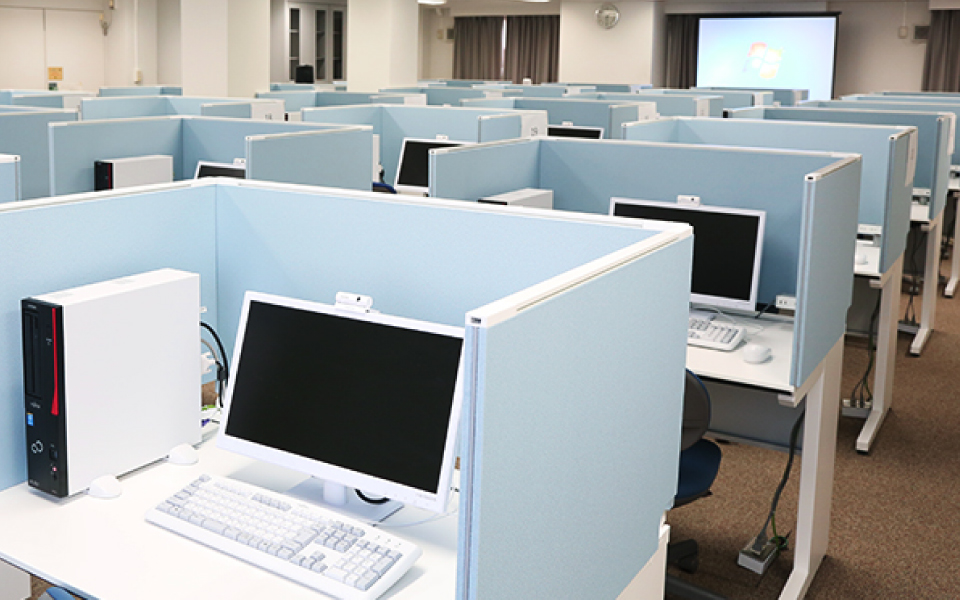 Contacts
For further information about conducting experiments, please email us at
riss@ml.kandai.jp
Software and Equipment
Area: 120 square meters
Number of seats (number of PCs): 28 seats for participants (28), 1 seat for the researcher (1)
Software: z-Tree (ver.4.1.11), Netop Vision PRO, microsoft office
Other equipment: Projector, screen, document device, printer, microphone, speaker, webcam