2019.08.06Advanced Programs
UMAP-COIL Joint Honors Program : August 6th Activities Report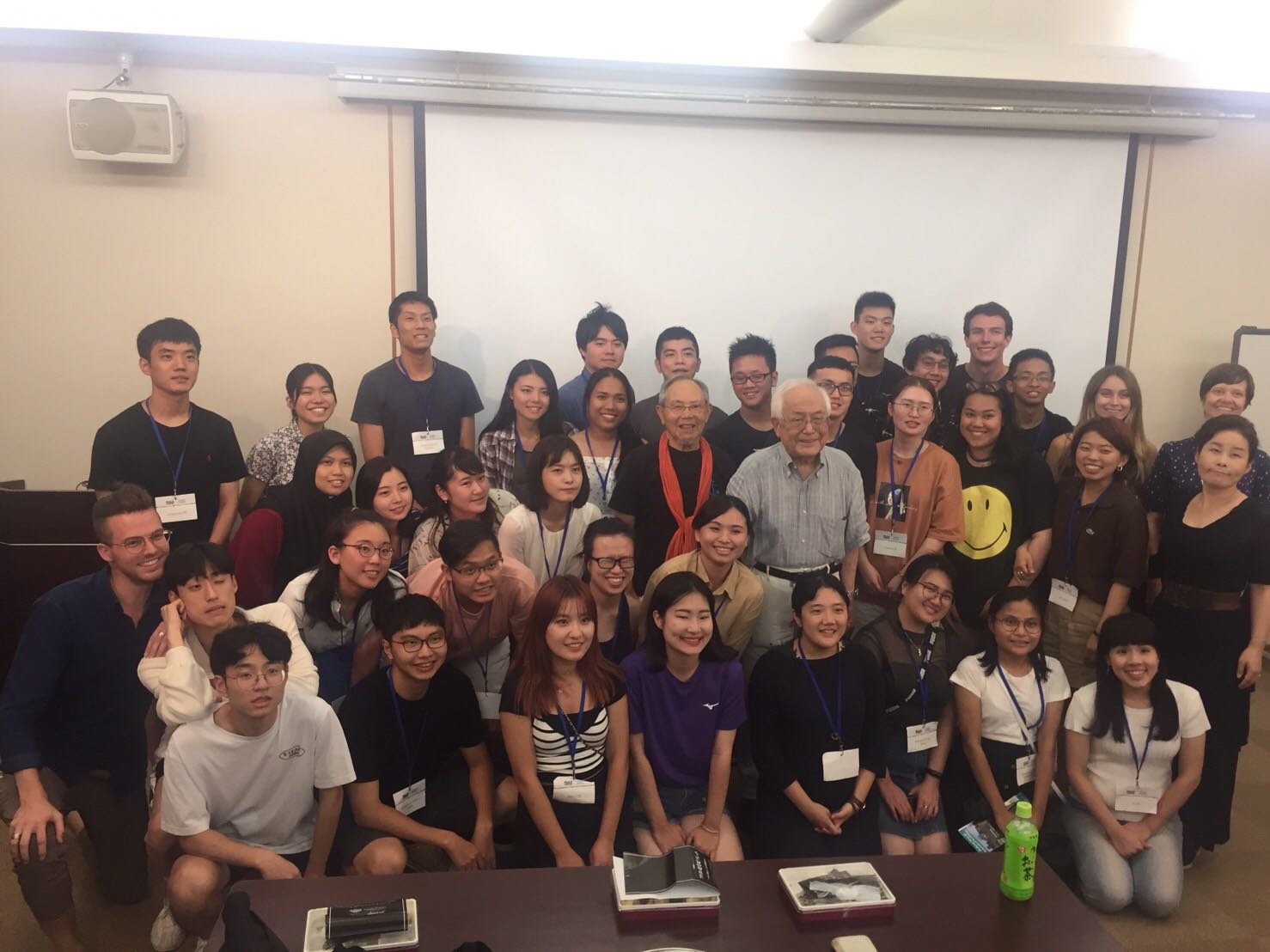 On August 6th (Atomic-bomb Day of Hiroshima Prefecture), our Joint Honors Program participants docked in Hiroshima, where they participated on onboard memorial activities for the 74th anniversary of the Hiroshima atomic bombing. Following this, students participated in Hiroshima exposure event that included visit to Hiroshima Peace Memorial (also referred to as the "Atomic Bomb Dome"), and attended lectures by former mayor of Hiroshima and Lee Jongkeun, an Atomic bomb survivor.
"It was very hard to express the feelings when entering the Hiroshima Memorial Park Museum, the pain of victims, the survivors (Hibakusha). Hibakusha was not only Japanese, there are Korean, Chinese and others Hibakusha. Apparently, a Malaysian was also survived the bombing, Abdul Razak was studying in Hiroshima Bunn University (present Hiroshima University), he was at a university lecture in a classroom on 6 August 2945, when the atomic bomb was dropped on Hiroshima just 1.5 km from his location. Abolishing nuclear weapon is a must!" - NURSYAHIRA SABRINA BINTI MOHD SUKRI (UMAP-COIL Joint Honors Program participant, Malaysia)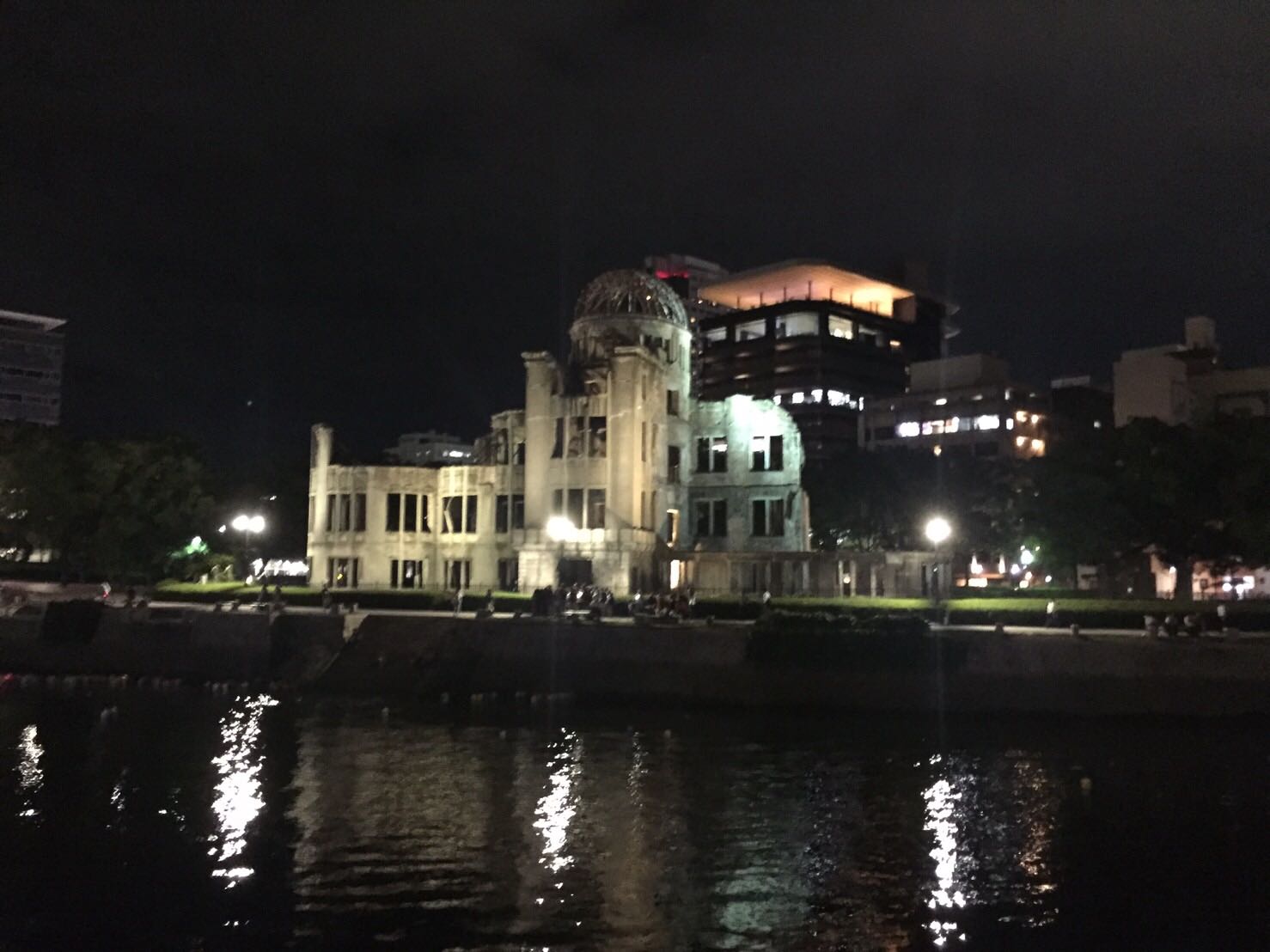 Although they were unable to take part in all the day's previously scheduled activities due to the impending typhoon, they were able to participate virtually in the Hiroshima Peace Memorial Ceremony in the evening, floating lanterns down the river at the Peace Memorial Park to send a message of peace to the world.
"This port visit was an emotional one...It was so surreal." - ANDREA TANG (UMAP-COIL Joint Honors Program participant, Malaysia)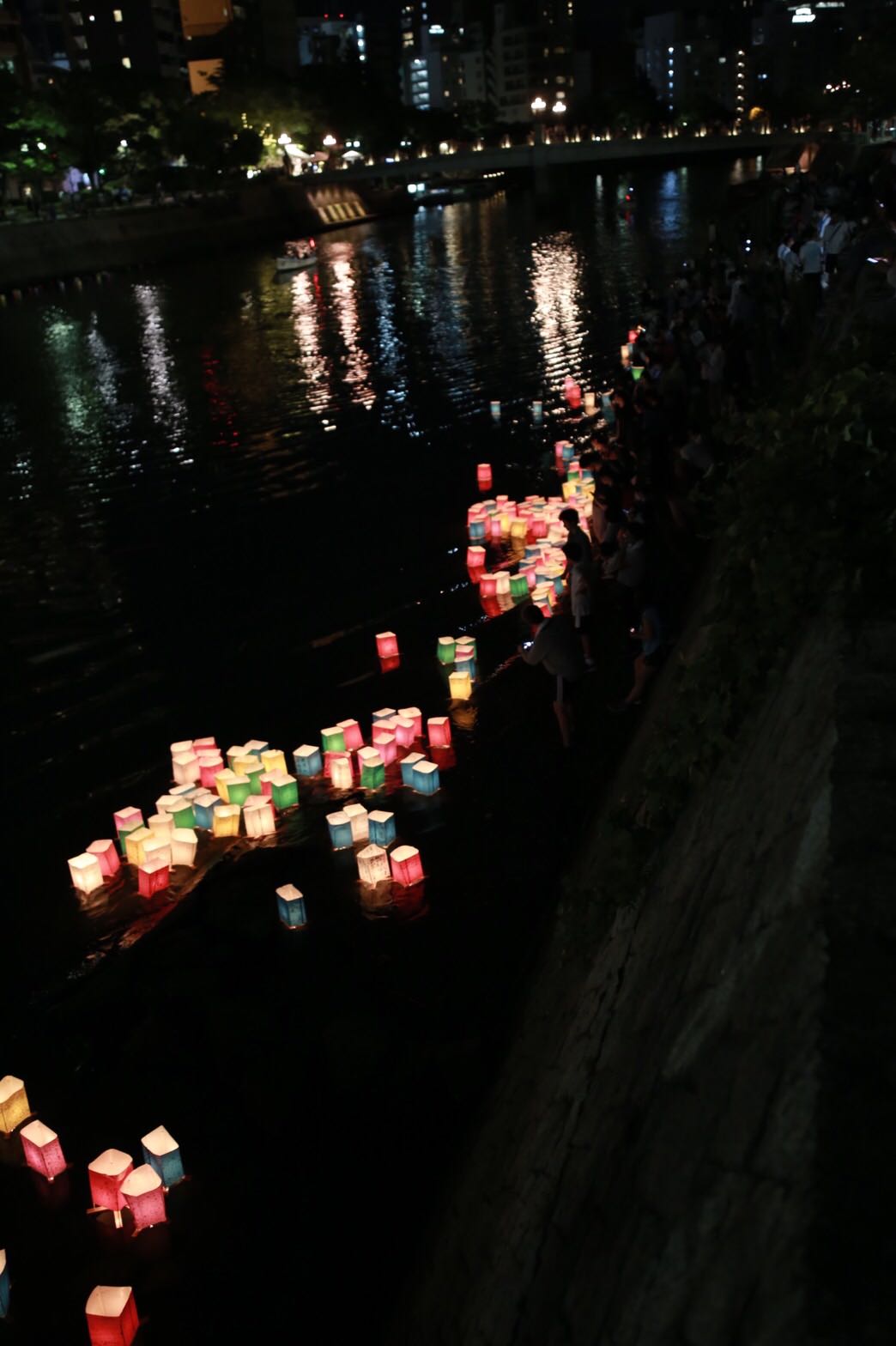 To learn more about the Peace Memorial Ceremony, visit http://visithiroshima.net/things_to_do/seasonal_events/summer/hiroshima_peace_memorial_ceremony_peace_message_lantern_floating_ceremony.html