Satoko Miyahara selected to go to the PyeongChang Olympics
Kansai University Ice Skating Club member, Satoko Miyahara, second-year student in the Faculty of Letters, took the first place in the women's singles at the 86th All Japan Figure Skating Championships, held on December 20-24 in Musashino, Tokyo. This was her fourth consecutive year winning the All Japan Championships title.
As a result, Miyahara was selected as Japanese representative for the 2018 Winter Olympics to be held in PyeongChang, Korea, and will participate in the Four Continents Figure Skating Championships held from January 22 in Taiwan and the 2018 World Figure Skating Championship from March 19 in Italy.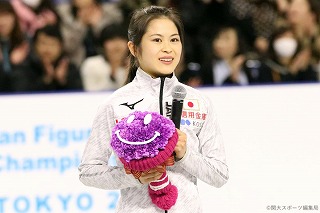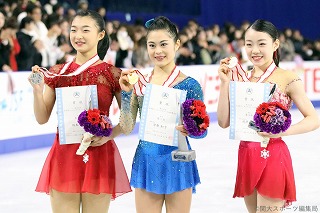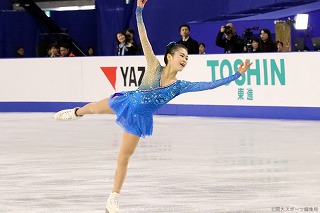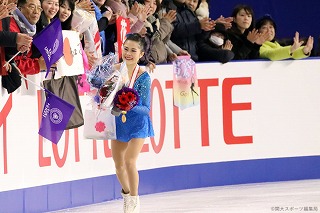 Photo by Kandai Sports
December 25, 2017 05:08 PM UP