Communication Mark is newly created
Kansai University has introduced a communication mark "Global 'KU'"and a tag line "THINK × ACT" with the aim of further improving its brand image.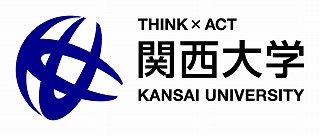 The university's long-term vision "KU Vision 2008-2017", which was formulated in July, 2008, defines the goals in a decade's time and includes the concept "looking social realities in the face, and meeting the challenges presented by social change, KU human resources fully capable of 'action-from-thought' will open up new worlds".
The communication mark and the tag line represent this concept in a simplified manner and visually express the value of the university, while being used as a tool to foster favorable images.
May 11, 2009 05:15 PM UP