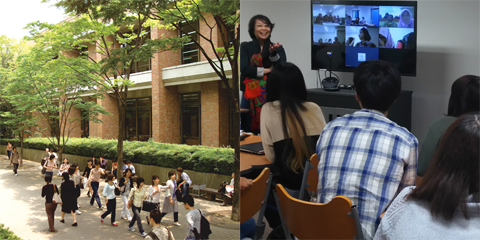 If you are interested in attempting a COIL exchange for the first time,or if you want to enhance past experiences, this section will offerguides on how to create and develop a successful course. From finding a suitable initial partner, through developing the aims and content of the course, to the use of suitable ICT tools to for communication and collaboration, below you will find a variety of helpful guides and tutorials that will help you gain a clear understanding of how to approach each individual issue.
ここでは、COIL授業に興味を持ちはじめたという方からCOIL授業の質を向上させたいという経験者の方まで、授業計画方法を紹介しています。適切なパートナーを見つけることからCOIL授業の目標や内容の開発、COIL授業に適したICTツールの利用にいたるまで、個々の問題に対し、どのようにアプローチすればよいかなどの役立つガイドやチュートリアルを掲載しています。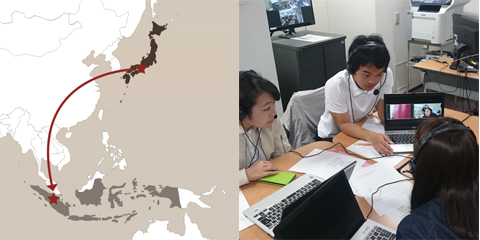 The following are some examples of COIL courses that have been successfully carried out between Kansai University and various partners. The structures and activities involved can help offer clearer understanding of what COIL entails and help to provide teachers with models to base their own exchanges around.
関西大学とさまざまなパートナーと行われているCOIL授業の実践事例を紹介させていただきます。実践事例の授業構成と活動は、COIL授業において何をする必要あるのか明確に理解できます。また、実践事例は今後、COIL授業を実施する際に役に立つと考えています。
Of course, all COIL exchanges should be tailored to the needs of the specific teachers and students involved, so the following should be view merely as guidelines that you can alter or expand on as you feel best.
もちろん、COIL授業を実施する教員と学生の要望に合わせる必要があります。そのため、次の事例はあくまで参考であり、担当授業に適した授業展開を行って下さい。